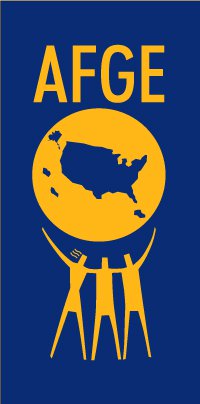 Secretary
National President's Office
Washington, DC

American Federation of Government Employees
National President's Office
Washington, D.C.
Overtime
CLASSIFICATION: Secretary – National President's Office
INTRODUCTION
This position is located in the Washington, D.C. National Office, National President's Office. This position has as its primary function all duties performed by an administrative assistant, including the general implementation of all administrative, secretarial and technical responsibilities of the operations of the National President's Office.
MAJOR DUTIES AND RESPONSIBILITIES
The incumbent will be involved in a full and varied range of activities in the core functions performed by the Office. This will include:
Assist with travel arrangements. Maintain contact for during travel and relay messages, forms and correspondence, and assist in report significant occurrences.

Assist with expense reports and travel requests for the NPO staff.

Type memoranda, letters, reports, briefs, correspondence and other documents into final, corrected copy without need for further proofing. Checks for grammatical consistency, proper format, spelling, and uniformity of materials produced by and on behalf of the NPO staff. Create and print specialized reports containing information that has been recorded in database files, and performs record keeping duties.

Independently arranges, coordinate, and attend meetings as needed, which may or may not require travel.

Receive, sort, and log mail, preparing responses for routine requests.

Assist staff with administrative, secretarial, technical and logistic support as needed.

Assemble correspondence, enclose appropriate material, makes distributions and maintains files.

Assist with administration and management of planning of trainings, conferences, and meetings. Work will include but not be limited to managing registration, pre-registration duties, the preparation of necessary materials, support activities, conference functions, promotion, reservations and billing responsibilities, and packing and shipping of necessary event materials.

The position will require the incumbent to independently confront new issues and problems and to creatively apply knowledge, analysis, and problem solving abilities. Exceptional oral, written, and interpersonal skills are required.

Travel is sometimes required, and extended work hours are required on occasion.
WORKS ENVIRONMENT
This job operates in a professional environment working to establish Federation and Departmental goals. The incumbent will routinely use standard office equipment such as computers, fax machines, scanners and phones. Can work cooperatively in a diverse, political organization. The employee will periodically be required to do some lifting and/or move items over 10 pounds.
CONTROLS OVER WORK
The incumbent works under the direct supervision of the assistant to the president for policy, who explains policies, objectives, assigns work, gives general directions, evaluates performance and makes final decisions. Work is evaluated largely in terms of accuracy on how smoothly and efficiently the work flows. Must be independently familiar with and ensure effective use of administrative, office service, clerical procedures, and policy positions of the union.
QUALIFICATION REQUIREMENTS
High School diploma or equivalent.

Possess two (2) years of secretarial or comparable experience.

Possess a strong knowledge of correct usage of English, excellent proofreading and spelling skills.

Must have strong verbal and inter-personal skills with an ability to meet and deal with the public, Federation officials, government officials and coworkers, whether in person or over the telephone, in a helpful and courteous manner.

Be thoroughly familiar with office management techniques, procedures, and methods related to personnel, budgeting, work methods, mail, record maintenance, travel and expense processes and clerical procedures.

Must be an effective team-oriented person who can work cooperatively in a diverse, political organization.

Applicant must type at least 60 WPM.

Exceptional communication and writing skills required.

Possess the knowledge and have demonstrated the efficient use of necessary software applications, including Microsoft Work, Excel and PowerPoint.

Knowledge of event planning preferred.

Highly motivated, self-starter who can perform at a high level in a high-energy environment.

Must be legally employable.

Applicant must have an interest in and loyalty to the labor union movement.
To Apply
Interested candidates submit résumé to jobs@afge.org.
WHEN APPLYING: Be sure to indicate that you saw this information at UNIONJOBS.COM.