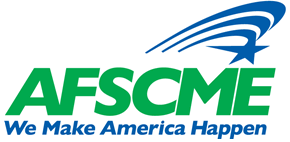 Programmer Analyst I
Data & Analytics Department
Washington, DC
(Headquarters)

Programmer Analyst I
Data & Analytics Department
Location: Headquarters
USU Grade 8
Salary starts at: $71,730
This position in the Data & Analytics Department is responsible for completing tasks related to assisting in the development, implementation and maintenance of Web-based, PC, and client/server software programs in order to meet user needs. This requires utilizing multiple programming languages and development conventions. Some travel may be required.
Duties:
Assists in developing, implementing and maintaining Web-based, PC, and client/server software programs in order to meet user needs

Assists in developing documentation required for new programs, modifications, or off-the shelf packages.

Builds test files, creates testing procedures, and performs tests on custom or packaged software applications.

Performs quality assurance on software implementation projects.

Assists in the implementation approach for new software programs, modifications, and off-the shelf packages.

Assists in post implementation reviews to determine if software programs or modifications meet user requirements and whether procedures can be made more efficient or effective.

Analyzes, designs and implements production file layouts and content.

Suggests ways to improve the department's procedures and standards based on process analysis, results evaluation, and information gained from external sources.

Evaluates software by reviewing technical documentation and demonstrations.

Keeps current on emerging technologies via professional organizations, technical or functional reference manuals and magazines, and other external sources, and transitions knowledge to IS management/staff.

Performs as a team member for administration of relational databases.

Assists in producing curriculum and training users on new programs or modifications either through classroom training or one-on-one training sessions.

Assists in determining the hardware and development software required to meet user requirements.

Documents work performed in accordance with department standards and reports on the progress and status of assigned projects to managers.

Provides basic support to users by investigating and resolving user problems with custom developed or packaged applications.

Performs other duties as assigned.
Requirements:
Graduation from an accredited four-year college or university with a degree in Computer Sciences or equivalent; and three (3) to five (5) years of related work experience or any equivalent combination of education and experience which provides the following knowledge, skills and abilities:

Object Oriented programming experience in designing and developing Web applications using JAVA

programming language, J2EE (JSP, EJBs, Servlets), and Struts architecture in multi-tier environment.

Ability to write SQL scripts against relational database systems.

Experience with fourth generation language in order to write client/server applications with GUI interfaces.

Experience with modern programming languages and technologies (e.g., Java, Javascript, HMTL5, J2EE)

Experience with commonly used open source products (e.g., Hibernate, Angular, Maven)

Experience with database technologies and database queries (e.g., MySQL, MS SQL)

Experience with application servers (e.g., Tomcat, Wildfly)

Experience with source code/configuration management tools (CVS, GitHub)

Experience with collaboration tools (e.g., Jenkins, JIRA, Confluence)

Programming experience on/with Linux platforms

Knowledge of software design and analysis for Web applications and client/server.

Knowledge of relational database structure and design.

Ability to communicate effectively both orally and in writing.

Ability to develop application deliverables such as project plans and user requirement documents.

Ability to develop graphical user interface screens.

Experience and skill in the use of development tools (e.g., databases, report writers) and conventions for the PC,

client/server and mainframe environments

Strong interpersonal skills.
**Submit résumé and cover letter to: recruiting@afscme.org**
Posting Date: February 22, 2018
AFSCME is an equal opportunity employer, and, as such, does not discriminate against an employee or applicant on the basis of race, creed, color, age, sex, national origin, marital status, sexual orientation, gender identity, religious affiliation, disability, or any other classification protected from discrimination under applicable law.
WHEN APPLYING: Be sure to indicate that you saw this information at UNIONJOBS.COM.