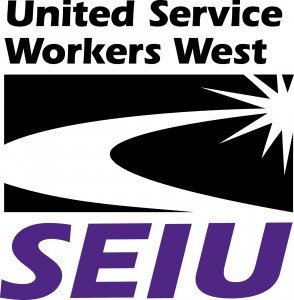 Field Coordinator
USWW Airports Campaign
Based in the San Francisco Bay Area, CA

Lead aggressive Field Campaign organizing Airport Service Workers in Northern California.
Job Description
The Service Employees International Union is the nation's fastest growing labor organization with over 2 million members. SEIU is on the cutting edge of progressive activism, building the power in low income communities of color to fight on major social justice issues such as the Fight for $15, immigration, and income inequality.
The Property Services Division of SEIU is home to the Airport Workers United, Justice for Janitors and Stand for Security campaigns, national campaigns to organize thousands of workers. United Service Workers West (USWW) represents 45,000 janitors, security officers, airport workers and other service workers across California. USWW led the call within organized labor to mobilize on May Day 2017, for immigrant women's rights against sexual abuse in the janitorial industry, and for black worker justice in Security. USWW has a diverse membership and staff and prioritizes equity and inclusion as core tenets of the organization's programs and campaigns.
SEIU USWW has a leadership position available immediately in San Francisco/Bay Area.
The Northern California Field Coordinator will lead non-union and internal worker organizing, bargaining and representation for the division as part of the national Airport Workers United campaign, reporting to the Airports Division Director and working collaboratively with the Southern California Field Coordinator on statewide Airport Division strategy. Build industry power for workers at SFO and other Northern California airports including passenger service workers such as cabin cleaners, skycaps, wheelchair agents, security officers, and subcontracted TSA screeners. The workforce is racially diverse and includes not only many long time Bay Area residents but also many new immigrants from Latin America, Africa and the Pacific Rim. This position will focus on building a strong base of worker power in Northern California that aligns a statewide and national effort to empower airport workers to step up and lead their fight for respect, dignity and family supporting jobs.
Experience and Requirements
Prior experience planning and leading worker organizing teams with union and non-union workers.

Prior experience developing staff to conduct house visits, identify leaders, build committees and lead fights.

Prior experience with internal organizing and leadership development, representation and bargaining.

Prior experience with organizing community and elected leaders to support organizing drives.

Fluency in Spanish or Tagalog a plus

Must have car and insurance. Car allowance provided.
TO APPLY: Email cover letter and résumé to:
Sanjay Garla <sanjay.garla@seiu-usww.org>
Kevin Christensen <kevin.christensen@seiu-usww.org>
SEIU is an equal opportunity employer. Women and people of color are encouraged to apply.
WHEN APPLYING: Be sure to indicate that you saw this information at UNIONJOBS.COM.