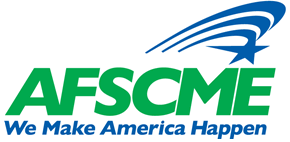 Associate General Counsel
Headquarters
Washington, DC

The American Federation of State, County and Municipal Employees is actively recruiting an Associate General Counsel to join our General Counsel Department at our Headquarters location, 1625 L Street, NW, Washington, DC 20036. The ideal candidate will perform work in the following areas:
Overall Responsibilities:
This position provides legal representation and advice to the officers and staff of the International Union and to AFSCME councils and locals throughout the nation.

Develops, initiates, assists and defends litigation in state and federal courts and state and federal administrative agencies; and addresses labor relations questions.

Offers advice on federal and state election and campaign finance law and compliance obligations.

Provides coordination and leadership to other legal staff as well as handle the legal proceedings of the more complex and national issues affecting the Union. Emphasis is directed at legal issues involving organizing the unorganized and on legal issues of nationwide concern to AFSCME and its members.

Advises AFSCME and its affiliates, officers and staff concerning legal rights, obligations and privileges.

Represents AFSCME and its affiliates and members before courts and administrative agencies.
Required Qualifications:
Admission to bar and must be in good standing.

Knowledge of labor relations issues in the public and private sector.

Expertise in Federal, State and local election laws, Hatch Acts, campaign finance laws and lobbying and related ethical issues.

Knowledge of Lexis and/or Westlaw; knowledge of Microsoft Office applications; knowledge of labor unions and labor law.

Ability to prepare legal briefs, develop strategy and arguments and prepare for presentation; ability to represent clients in court and other administrative proceedings.

Ability to advise officers, affiliates, and other member clients concerning internal affairs; ability to confer with colleagues in areas of specialty to establish and verify basis for legal proceedings.

Ability to interpret laws rulings and regulations affecting labor unions.

Admission to the bar and must be in good standing.
Benefits: In addition to a competitive salary, this position will also include an employer paid health insurance plan.
To be considered:
Send letter of interest, resume and two writing samples to:
AFSCME
Attention: Judy Rivlin, General Counsel
1101 17th Street, NW, Suite 900,
Washington, DC 20036
Note: Interested candidates must mail in their information to be considered.
AFSCME is an equal opportunity employer, and, as such, does not discriminate an employee or applicant on the basis of race, creed, color, age, sex, national origin, marital status, sexual orientation, gender identity, religious affiliation, disability, or any other classification protected from discrimination under applicable law.
WHEN APPLYING: Be sure to indicate that you saw this information at UNIONJOBS.COM.