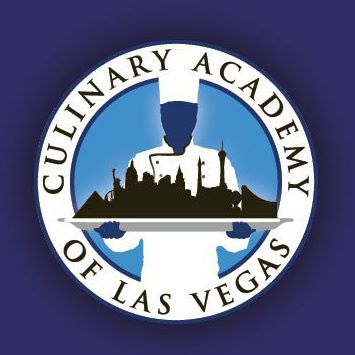 Chief Executive Officer
Las Vegas, NV

The Culinary Academy of Las Vegas seeks CEO to lead labor-management training trust in the hospitality sector.
What is the opportunity?
Lead a nationally recognized team at the forefront of portable, worker-centered vocational and soft-skills training in the hospitality/service sector.
Join a community in building real opportunity for members of a diverse, underserved, immigrant, and young workforce taking their first steps into the traditional economy with a meaningful job and benefits; climbing a career ladder; and achieving economic security. Give seasoned workers the training and skills they need to advance their careers and increase their earnings.
Bring together world-class employers and worker leaders to design cutting edge approaches to adult learning and develop industry standards for training and skills certification.
Learn from and partner with a Board of Trustees from the leading employers in the vibrant Las Vegas hospitality sector and the dynamic Culinary Union 226 and Bartenders Local 165 representing 57,000 Las Vegas workers.
Leverage 24 years of organizational experience and practice to take the Academy to its next level through application of analysis, strategy, technology and development.
Who are we looking for?
You are deeply committed to worker, industry and community development through vocational education and training. You can identify and synthesize the competing and complimentary needs of employer, worker and community stakeholders and craft innovative, scalable and cost effective training strategies to address them. You understand training from the perspectives of the industry sector and of the individual and family. You are a seasoned leader, skilled at inspiring and developing your team to execute, evaluate, re-invent and excel.
You have a demonstrated record of leading with accountability, transparency and compliance, achieving results while meeting the expectations of stakeholders and regulators. You have responsibly managed an annual budget of $5-10million and understand the requirements specific to Taft-Hartley, ERISA-regulated employee benefit plans and non-profit organizations. You understand the labor-management environment and are excited about working collaboratively with a Board of Trustees representing the interests of tens of thousands of worker beneficiaries.
Why the Culinary Academy of Las Vegas?
The Academy is the country's leading nonprofit culinary and hospitality training institute supported by a joint labor-management trust representing the Culinary Union Local 226, Bartenders Union Local 165, and 26 premiere properties on the Las Vegas Strip.
Since opening, the Culinary Academy of Las Vegas has trained more than 40,000 individuals

Training is licensed by the Nevada Commission on Post- Secondary Education

The Academy offers 12 job classifications for the local hospitality industry with training simulating actual working conditions

Career ladders offer free upgrade training to individuals who have completed a minimum of six months in an eligible classification with a participating partner

Our employer relations team works closely with hiring decision makers to connect graduates to good jobs

Experienced instructors come from the hospitality industry

Average of 15 students per class for individualized instruction

Students receive real-world training through our restaurant, the Westside Bistro, our catering operations, and through our work as a caterer and concessionaire for The Smith Center for the Performing Arts

The Academy offers exceptional graduates paid internships to enhance their training as a steward, bus person/food server, professional cook, and bar porter/ bar apprentice
Why training? Why Hospitality? Why Las Vegas? Check out our work, our industry and a perspective on our community here: https://explorepartsunknown.com/las-vegas/las-vegas-unions-hospitality/
To apply: E-mail your resume and a detailed letter of interest to recruitment@theculinaryacademy.org. The position is open until filled. Compensation package DOE.
WHEN APPLYING: Be sure to indicate that you saw this information at UNIONJOBS.COM.