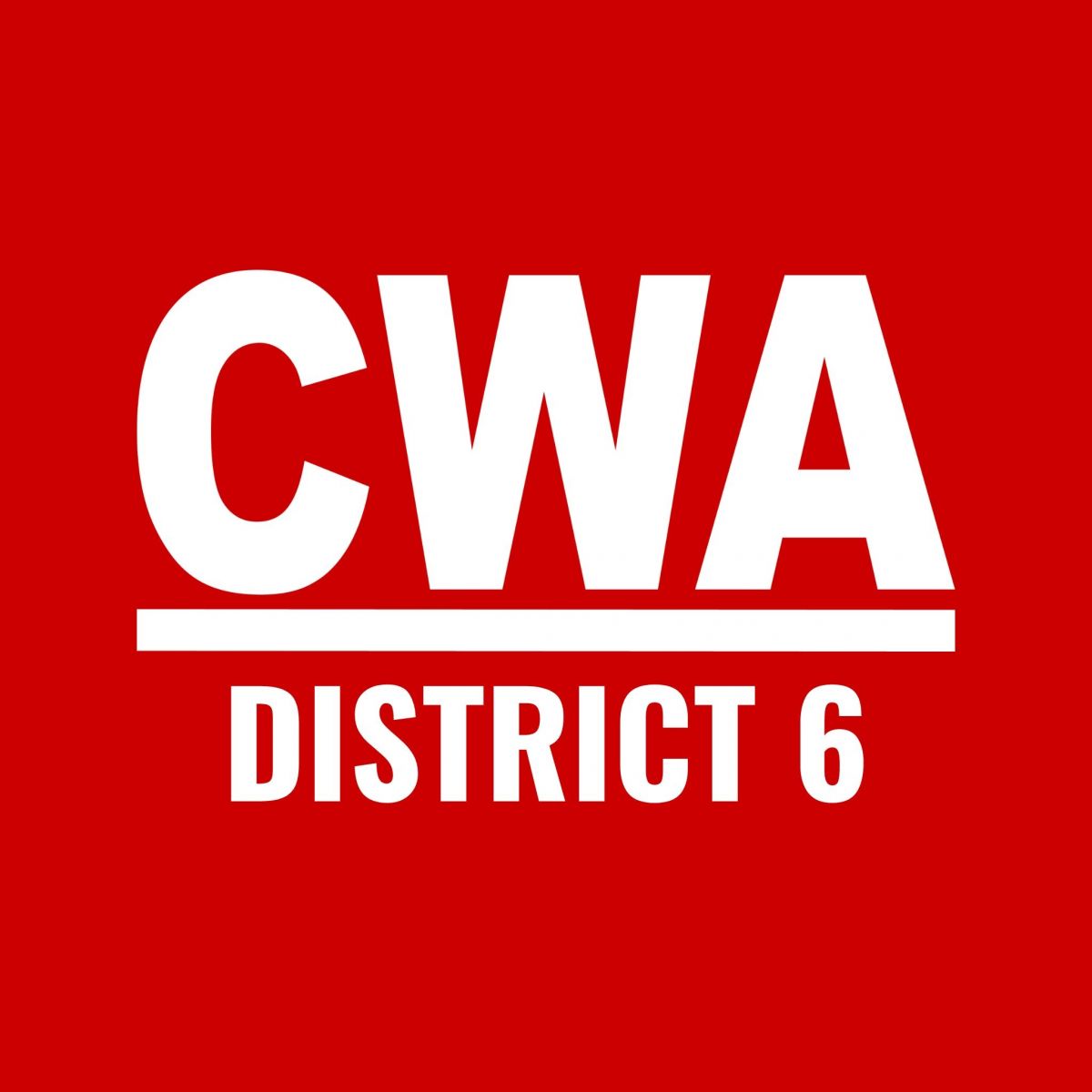 Communications Workers of America
District 6

Senior Campaign Lead
Based in Houston, TX
Job Title/Position: District 6 Senior Campaign Lead
Job Location: Houston, Texas
Salary Range: $96,097.59 — $124,430.96 Salary/year
A Senior Campaign Lead may be employed in support of an organizing, political or legislative campaign or another CWA-led movement building project. The Senior Campaign lead must be able to direct and lead a broad campaign. The position would report to the appropriate Administrative Staff.
Job Qualifications
At least a bachelor's degree in a relevant field or equivalent relevant experience.
Have at least 5 years of relevant, applicable campaign experience in worker organizing, political or legislative work, corporate campaigns and/or movement building, respectively, with demonstrated results. For worker organizing campaigns, relevant campaign experience means experience winning or otherwise effectively waging NLRB elections or other applicable forms of union recognition or certification. For political or legislative campaigns, relevant campaign experience means applicable experience conducting political mobilization, or staffing candidate or issue campaigns, or engaging in legislative advocacy. For other types of campaigns, relevant, applicable campaign experience may vary.
Have demonstrated commitment to economic and social justice and the labor movement.
Have advanced communications skills, both verbal and written
Willingness to work long, irregular hours and may involve travel away from home/office.
Job Responsibilities:
Plan, develop and prioritize strategy and tactics, analyzing what is effective
Leads and directs campaign work
Develop and manage a campaign budget
Identify and work with CWA Locals and community partners
Write and fully communicate a campaign plan and develop campaign metrics
Will be accountable for all aspects of the campaign and work to objectives/metrics, directing the work of others towards these goals and producing regular reports
Develop training materials and train locals, staff and community partners
Responsible for six (6) month campaign evaluation
Mentoring team members, helping them implement the CWA Model of Organizing
Other duties as assigned
Job Specifications:
Wages: See Collective Bargaining Agreement
Benefits and other terms as per described in the Memorandum of Agreement.
This position will not be used to replace regular full time CWA Staff Representatives or District Organizing Coordinators or in lieu of hiring regular full time staff for permanent positions/vacancies.
To Apply:
If you feel you have the background and experience to qualify for this position, submit your letter of interest and your résumé on CWA Careers.
CWA is an equal opportunity employer, and, as such, does not discriminate an employee or applicant on the basis of race, creed, color, age, sex, national origin, marital status, sexual orientation, gender identity, religious affiliation, disability, or any other classification protected from discrimination under applicable law.
WHEN APPLYING: Be sure to indicate that you saw this information at UNIONJOBS.COM.