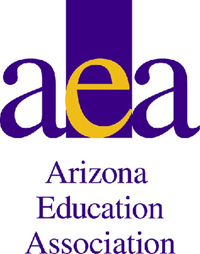 Arizona Education Association

Executive Assistant
Based in Phoenix, AZ
Position: Executive Assistant [Confidential] to Executive Director
Date of Posting: August 29, 2023
Close of Posting: Until Filled
Staff Relationship: Reports to the Executive Director (exempt from bargaining unit)
Application: Interested candidates should submit via email a cover letter, résumé and three (3) professional references to:
Nicole Adams, Executive Assistant nicole.adams@arizonaea.org
Jessica Swanson, Business Manager Jessica.swanson@arizonaea.org
The Arizona Education Association is seeking applicants for the position of Executive Assistant in Phoenix, AZ, to strengthen our core team committed to member growth, development and engagement. The Executive Assistant position is a confidential, non-bargaining unit employee who reports directly to the Executive Director. The position administratively supports the overall growth strategy to increase AEA's membership to 40,000 members by January 15, 2028. The position also collaborates with the Executive Assistant for Governance to plan, manage, and execute major events and conferences—specifically the annual Delegate Assembly and Leadership and Growth Summit.
Administrative Responsibilities: The core duties of this position include working with the Executive Director and the management team to accomplish the following tasks:
Draft annual NEA grants (UniServ Grant Application; Year-Round-Organizing, Member Organizer, etc.,) to support overall organizing strategy.
Gather data from membership records; e.g. number of certified, support staff, and potential members.
Calculate/identify each UniServ Region's decline in membership of 5% or greater.
Track weekly progress of membership growth and local Density.
Coordinate assessments and evaluations of Organizational Consultants, New Growth Organizers, Community Schools Organizers and Associates.
Oversee compliance with all NEA grants related to organizing strategies.
Draft and Track contracts for Member Organizers related to AEA/NEA Grants
Compose, maintain, and distribute weekly reports pertaining to growth.
Create and distribute weekly communique related to best practices in the field.
Coordinate and schedule weekly regional virtual meetings and all team virtual meetings when necessary.
Coordinate weekly check-ins with Associates to discuss, track and collect data essential for overall growth strategy.
Coordinate all convenings of the President's Organizing Council.
Coordinate all convenings of AEA's Leadership Academy.
Schedule and maintain calendars and appointments for Executive Director.
Maintain employee evaluation files; create system to remind managers of the need for timely performance objectives and reviews.
Segregate and protect confidential personnel data; create and update reference notebook of most frequently used AEA documents.
Bargaining Support
Establish and maintain access database for AEA Bargaining history by specific categories comparing previous AEASO-AEA contracts by topics, such as employee rights, seniority, reduction-in-force, salary tables, grievances, arbitration, working conditions, vacation, holidays, retirement, etc.
Create and update AEASO-AEA contract reference notebooks to enable the management bargaining team to quickly access history or trends of bargaining issues.
Gather data upon management request from other state affiliates or outside sources, e.g. salary by job classifications and insurance benefits.
Finalize/type the collective bargaining agreement, ensuring that all agreed upon changes have been incorporated into the document and distribute to staff and Board of Directors.
Employee Recruitment
Write and/or edit recruitment advertisement to submit to NEA, newspaper(s) or internet advertising.
Screen job applications to identify stronger candidates.
Develop interview questions and/or serve as an interview team member.
Contract meeting space; arrange for lodging and catering as needed.
Follow-up with candidates with travel arrangements and confirmation of interview details.
Qualifications:
BA/BS preferred
Experience working with unions, community-based organizations or other entities that are mission driven.
Fundamental understanding of what unions do and an overall commitment to public education
5-8 years of experience as a successful Executive Assistant supporting multiple executives, preferably with an Association, Labor Union, or not-for-profit organization
Knowledge and support of Arizona's public schools preferred
Skills:
Mastery of Microsoft Office products and ability to present data using charts, graphs and other tools
Proficient in the use of technology and social media platforms
Exceptionally organized and detail-oriented
Highly effective in prioritizing workload and meeting established deadlines
Public speaking and adult training skills
Strong written and verbal communication skills
Demonstrates maturity and tact with challenging situations and people
Ability to work long and irregular hours including evenings and weekends
Ability to travel to in-state and out-of-state meetings and trainings
High ethical standards and respect for confidentiality
Salary Range:
$60,000 to $80,000 per year, commensurate with experience and training
Benefits:
Excellent benefits include medical, dental, life insurance, pension, and a generous leave package.
The Arizona Education Association is an equal-opportunity employer with an affirmative action employment program.
WHEN APPLYING: Be sure to indicate that you saw this information at UNIONJOBS.COM.