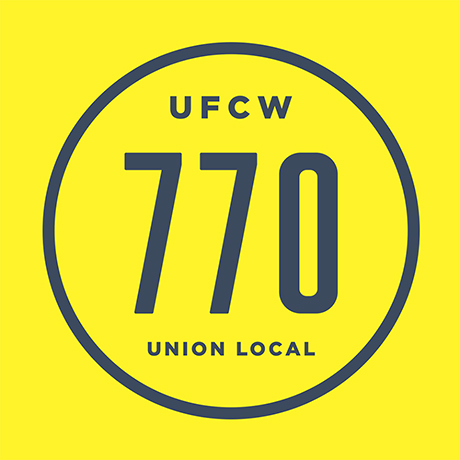 UFCW Local 770

Organizer
Based in Los Angeles, CA
BACKGROUND:
UFCW 770 stands 30,000 members strong, building power and advocating with workers in healthcare, retail drug, grocery, meatpacking, and cannabis. UFCW Local 770 is looking to fill an Organizer position focused primarily on leadership development and generating high worker participation to build worker power. This position requires someone who can motivate and inspire others to stretch outside of their comfort zone, take on increasing responsibility and take action, is self-motivated, and has strong interpersonal skills.
SELECT RESPONSIBILITIES:
Conduct worksite and house visits.
Assess, build relationships, motivate, and engage workers through individual one-on-ones and group meetings.
Identify, recruit, and develop organizing committees and worksite leaders in their jobs and communities.
Develop and implement effective organizing plans.
Plan, mobilize turnout, and lead actions, events, and marches.
Assist in developing campaign messages and other materials for organizing campaigns.
Train and work closely with worker leaders and union interns.
Build and maintain a database with accurate and detailed information on worksites, individual workers, and assignments.
Prepare and manage weekly and monthly plans and calendars.
Inform Lead Organizer and other supervisors of activities, developments, and progress of organizing activity, including worker meetings.
Promptly return phone calls.
Perform related work as required.
Complete administrative tasks in a timely manner.
Participate in staff meetings and other office-based activities.
This is a field-based position, with driving required. Some additional travel may also be required.
QUALIFICATIONS:
Demonstrated commitment to social and economic justice.
Excellent communication and interpersonal skills, including the ability to relate, establish, and cultivate respectful relationships with people from diverse backgrounds.
Proven judgment skills and the ability to adapt deftly to necessary changes.
Ability to work independently, with minimal supervision, but firm deadlines.
Ability to work with a diverse, multi-cultural membership.
Proven leadership abilities within work or community.
Willing to work long, irregular hours (including weekends and holidays) as needed.
Comfortable working on a tablet with various platforms including G Suite.
Work is performed in a variety of employment settings. Driving, travel, temporary assignments, irregular and extended work hours are required. Valid driver's license and car required.
PREFERRED QUALIFICATIONS:
Ability to speak Spanish.
Knowledge of, or willingness to learn, labor law, workers' rights, and multiple contracts.
United Food and Commercial Workers Union Local 770 is an equal opportunity employer. Women, people of color, and members of the LGBTQ community are encouraged to apply.
Position includes excellent health and retirement benefits.
TO APPLY:
Please submit a résumé and cover letter to Miranda Inganni at Miranda@ufcw770.org by Friday, June 9, 2023. No phone calls please.
WHEN APPLYING: Be sure to indicate that you saw this information at UNIONJOBS.COM.