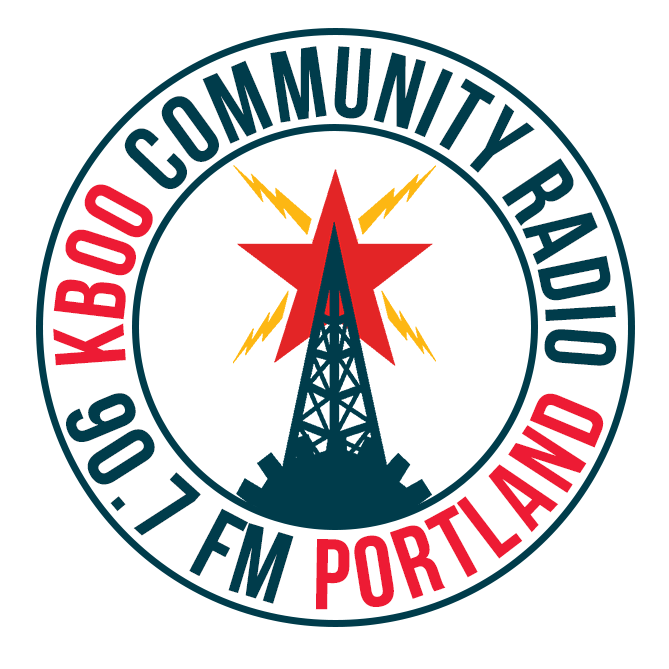 KBOO Community Radio

Engagement Coordinator
Based in Portland, OR
In Portland, Oregon, 32 Hours per week.
Read carefully. Cover Letter, No Fooling
KBOO Radio is hiring. We are currently accepting applications for the position of Engagement Coordinator. The Engagement Coordinator is responsible for communicating KBOO's mission and values across a variety of social media platforms, and assists with presenting content created by volunteers and co-sponsored events on kboo.fm. The Engagement Coordinator should have skills writing marketing copy and creating and editing graphic and multimedia assets.
To Apply:
Send your résumé and cover letter to hiring@kboo.org. Applications are due by midnight, Sunday, June 4th.
KBOO is an equal opportunity and affirmative action employer.
REQUIREMENTS
Please send a résumé and a cover letter. The cover letter MUST include the following:
Where did you learn about this job?
What are the keys to helping a nonprofit organization establish an effective social media presence?
How will you incorporate KBOO's values of justice, equity, and inclusion in KBOO's Engagement Department?
Why is KBOO important?
WORK SAMPLE: Please include a work sample of your graphic design work and your past social media postings.
NOTE: APPLICATIONS WITHOUT THE COVER LETTER WILL NOT BE ACCEPTED.
Job Title: Engagement Coordinator
Reports to: Station Manager
Employment Status: Non-exempt, hourly
Hours: Full time 32 hours per week
Direct Reports: None (works in close coordination with volunteers and contractors)
General Description:
The Engagement Coordinator is primarily responsible for communicating messaging that is reflective of, and consistent with the values of, KBOO's community across its various public organizational profiles on a variety of social media platforms and assists with presenting content created by volunteers and co-sponsored events on kboo.fm. The Engagement Coordinator should have skills writing marketing copy and creating and editing graphic and multimedia assets. This position is a member of KBOO's Revenue Operating Team as well as the Tech/Web Operating Team.
Minimum Qualifications:
At least 2 years of experience using social media, including Facebook, Twitter, Instagram, Venmo, Linkedin, Constant Contact and Youtube, for promotional campaigns and fundraising.
Ability to work with a wide variety of people in a multicultural, cooperative, progressive organization.
Excellent communication skills.
Skilled copy editor with attention to detail.
Ability to meet goals and achieve timelines.
Ability to work independently.
Graphic design experience and proficiency with Adobe Creative Cloud (or similar software).
Familiarity with online communities, social networks related to audio/radio/media resources.
Demonstrated knowledge of online tools for nonprofits and current social media strategies.
Preferred Qualifications:
Knowledge of HTML and CSS.
Experience with fundraising software and client management platforms including membership databases.
Audio experience and proficiency with Adobe Audition or Audacity.
Video editing experience and proficiency with Adobe Premiere (or similar software).
Experience with email marketing and proficiency with Constant Contact.
Knowledge of KBOO broadcasting.
Experience in developing and implementing a training program.
Proficiency in Google Suite.
Essential functions:
Maintain active profiles and regular posting schedules on Twitter, Facebook, Instagram, Youtube, Venmo, Linkedin and Constant Contact.
Research new online platforms for KBOO to use and administer KBOO profiles.
Report back to staff regularly on social media presence and strategy.
Participate in future planning to grow KBOO's online reach.
Compile content solicited from staff for the KBOO public newsletter and send the newsletter monthly.
Support the Development Director in creating and sending marketing emails.
Maintain and update contact lists for KBOO's online profiles including email marketing lists.
Assist with preparation and organization of KBOO fundraising events including membership drives.
Work with KBOO staff to create media collateral for KBOO fundraising campaigns and promotional events, and post these assets to KBOO's online profiles.
Design KBOO merchandise and promotional materials, and manage fundraising and outreach efforts using them.
Maintain availability and current designs on KBOO's online store.
Intake co-sponsorship requests and decide on approval (considering alignment, staff capacity etc.). Serve as point person to coordinate fulfillment of approved co-sponsorship responsibilities.
Update KBOO Community Calendar.
Provide regular training and assistance for staff and volunteers on station social media usage.
Identify and address institutional and individual acts of oppression at KBOO. Ensure there is interruption of the oppression, provide follow-up and support for those impacted as well as documentation/record keeping of the incident.
Attend and participate in staff meetings and trainings.
Compensation
This is a 32 hour per week position paid $22.27 per hour, with a starting salary and annual raises, Cost of Living Adjustments and step increases determined by the Collective Bargaining Agreement. Staff also may contribute to a 401k retirement plan, to which KBOO will make an annual contribution equal to 3% of annual pay.
KBOO Staff Union
All represented staff at KBOO are part of the Communications Workers of America (CWA) Local 7901. This position is part of the Bargaining Unit, and the person hired into this position will, as a condition of employment, pay member dues (or fair-share fee) to cover the cost of representation) to CWA Local 7901 by the 30th day of employment. There is a six month probationary period.
Benefits
Benefits for this position are established in the Collective Bargaining Agreement and include medical and dental coverage, disability and life insurance. This position accrues PTO and sick leave, 13 paid holidays per year, and paid parental leave after 1 year of employment.
Working Conditions
KBOO has about ten paid employees and about 300 volunteers. The atmosphere can be intense and stimulating. The ability to work in this kind of environment is essential.
Equipment Used
Computer, phone, copier, general office equipment.
Affirmative Action/Equal Opportunity Employer
KBOO Community Radio is an equal opportunity and affirmative action employer. Women and people of color are encouraged to apply. Our organization does not discriminate on the basis of age, race, religion, color, sex, national origin, marital status, sexual orientation, class, gender identity, creed, physical or mental disability.
WHEN APPLYING: Be sure to indicate that you saw this information at UNIONJOBS.COM.