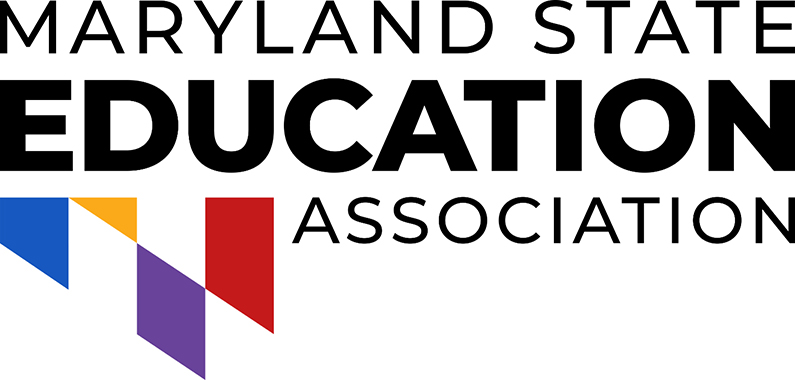 Maryland State Education Association

UniServ Director – Eastern Shore



Labor negotiations and organizing experience required
This position has responsibility for Kent, Queen Anne's and Talbot counties on
Maryland's Eastern Shore and is headquartered in the town of Easton in Talbot County
Maryland State Education Association (MSEA) is the Maryland affiliate of the National Education Association (NEA). MSEA is a union and professional association headquartered in Annapolis, Maryland representing 75,000 educators and school employees working in Maryland's public schools. MSEA is dedicated to improving the teaching and learning experience; negotiating professional compensation and advocating for increased education funding and working conditions for public school employees; promoting academic achievement for all students; and protecting labor, civil and human rights for all.
JOB SUMMARY: The UniServ Director (UD) processes formal grievances, provides counsel, advice and representation to individuals and members in the local affiliates. This position is responsible for assisting affiliates with the enforcement of the collective bargaining agreement, representation at board of education and other public meetings, and assisting individual members with problems related to working conditions in the county for which he/she is assigned. This position also coordinates legislative and political activities at the local level.
DUTIES & RESPONSIBILITIES:
Promotes and works for the implementation of and adherence to the policies and programs adopted by MSEA/NEA.
Serves as chief negotiator or consultant in negotiations for assigned county.
Coordinates and trains member advocates.
Facilitates problem solving and resolves disputes concerning the member workplace, and responsible for processing formal grievances.
Responsible for gathering, compiling, and analyzing information relative to negotiations preparation and contract settlements.
Develops new research as needed, including but not limited to, the utilization of databases provided to local affiliate(s) by MSEA and NEA.
Attends meetings of local association governing boards in an advisory capacity.
Proposes activities, programs, and objectives to local affiliate(s) consistent with the association's mission.
Assists local affiliate(s) in the construction of the local affiliate(s) budget and office operations, as requested.
Plans, participates in, and serves as trainer for association programs and local affiliate leadership development activities.
Assists local affiliate(s) in public relations, including but not limited to, the editing of local affiliate publications.
Promotes member involvement in the local, state, and national associations and assists in the development and implementation of membership promotion and retention activities.
Works with state and local committees as assigned.
Works extended hours including weekends and evenings, when necessary, to perform assigned responsibilities.
Performs other duties as assigned.
Qualifications:
Baccalaureate Degree required.
Five or more years' experience in labor relations or equivalent job experience required.
Experience working with teachers, education support personnel, or public sector labor relations law and issues.
Experience in negotiations, grievance processing, public relations, community organizing, political action, school finance, and education reform issues.
Demonstrated ability to exercise independent and expert judgment, initiative, and resourcefulness.
Demonstrated ability to identify and analyze various options in determining an appropriate course of action and initiative to implement corrective action.
Demonstrated ability to perform duties with a high level of efficiency and accuracy.
Experience in developing, motivating, training, and maintaining cadres of volunteers and activists.
Demonstrated ability to work independently within the association, with affiliates and outside organizations/agencies important to the accomplishment of association goals.
Demonstrated ability to interact effectively and frequently with individuals and groups both inside and outside the association in moderately unstructured situations.
Demonstrated ability to influence, interrogate, motivate, or lead persons or groups in order to gain compliance with association objectives by persuasion or negotiation.
Demonstrated ability in working with confidential data and maintaining confidentiality.
Demonstrated experience in coordinating labor union organizing and/or community organizing.
Broad understanding of critical issues and problems facing public education employees and their organizations.
Proficiency in verbal and written communication.
Ability to maintain a valid US driver's license that complies with the State of Maryland.
Compensation
Salary: The starting salary range for this position is $92,389 to $139,366 and is linked to the 2023-2024 collective bargaining agreement.
Date of Employment: As soon as possible
Submission deadline: Open until filled
Email address: careers@mseanea.org
To Apply
Interested applicants should submit a résumé, cover letter and employment application to the email address above. Applications can be downloaded from the MSEA Careers website at marylandeducators.org. All applications must be typed.
MSEA is an EQUAL OPPORTUNITY EMPLOYER
MSEA is committed to the principle of equal employment opportunity for all employees with a work environment free of discrimination and harassment. All employment decisions at MSEA are based on business needs, job requirements, and individual qualifications without regard to race, color, religion or belief, national origin, sex, age, sexual orientation, gender identity, marital status, or disability.
WHEN APPLYING: Be sure to indicate that you saw this information at UNIONJOBS.COM.