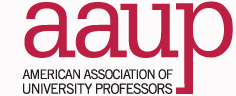 American Association of University Professors

Field Service Representative/Trainer
Department of Organizing and Services
Based in Washington, DC
(option for telework)
The American Association of University Professors' (AAUP) Department of Organizing and Services is pleased to announce a professional position as a Field Service Representative/Trainer, to be filled as soon as possible. We are a member-run union and the successful candidate will apply their knowledge and experience with collective bargaining, grievance and arbitration, contract maintenance, and labor law to advising and training chapter leaders and activists. The Department of Organizing and Services will play an essential role in supporting the AAUP's recent affiliation with the American Federation of Teachers and championing the AAUP's racial equity initiative. The Field Service Representative/Trainer will travel widely and will work under the direction of AAUP's national Director of Organizing and Services. This position requires a commitment to racial equity, especially as it pertains to organizing, and involves working with diverse individuals both inside and outside of the AAUP office.
Duties and Responsibilities
Assist and advise AAUP chapters, including but not limited to, advising collective bargaining chapters on negotiations, analyzing contract language, advising on contract maintenance, grievances, and arbitrations, and providing guidance on chapter strategy.
Develop workshop curricula and run trainings for member volunteers bargaining contracts, processing grievances, preparing for arbitrations, and managing labor-management relationships.
Support new collective bargaining chapters on all aspects of preparing for negotiations, from training members to drafting proposals to table strategy. Continually support member volunteers through advising, revision of proposals, and strategy development.
Analyze faculty collective bargaining agreements for their strengths and weaknesses and provide guidance for how to approach key issues through bargaining.
Assist local chapters with problem solving and strategizing around a wide range of union issues.
Assist chapters with the task of realizing AAUP policies and principles in their collective bargaining agreements or through campus policy, as appropriate.
Take a lead role in developing resources and other chapter services to meet the needs of AAUP's collective bargaining chapters.
Coordinate and implement chapter-level and regional trainings and workshops.
Represent the Association before other higher education organizations, college and university bodies, and other unions and professional associations.
Coordinate with Association leaders and staff on particular projects and long-range planning, including responsibility for planning content for local, regional, and national training events.
Other duties as assigned.
Qualifications
Five to seven years of employment experience or demonstrated skill in performing and/or advising union members on a range of representational duties, including grievance/arbitration and contract negotiations required. Experience with higher education unions preferred.
Demonstrated experience in successfully training members required. Experience training members to perform representational duties preferred.
Demonstrated experience designing and creating written educational materials, conducting face to face instruction, and using webinars or other web-based teaching tools preferred.
Experience and demonstrated ability to work with professional groups and individuals required.
Commitment to racial equity required. Demonstrated experience with racial equity or DEI initiatives preferred.
Superior written and oral communication skills as well as fluency in MS Office Suite required.
Fluency in laws governing both public and private-sector bargaining, contract enforcement, and labor relations required.
BA required. Advanced degree in a relevant field, such as labor law or labor relations, preferred.
Valid driver's license and a willingness and ability to travel extensively throughout the United States, to work long, irregular hours and weekends as needed, and to accept lengthy field assignments and possible relocation required.
Compensation
Salary range: $90,000 for minimum qualifications; higher salary for preferred qualifications and experience. Generous benefits package.
Position Classification
This position is designated as a senior program officer in the Department of Organizing and Services and is part of the staff union bargaining unit.
Work Location
This position is DC office preferred with an option for part-time telework. We will also consider employees who are located outside the DC metro area.
To Apply
Please submit a cover letter and résumé: https://easyapply.co/job/field-service-representative-trainer?rcid=union_jobs. Both the cover letter and résumé are required. No phone calls please. Review of applications will begin immediately and continue until position is filled.
The AAUP is an equal opportunity employer and does not discriminate on the basis of age, sex, disability, race, color, religion, national origin, marital status, gender identity or expression, sexual orientation, personal appearance, family responsibilities, genetic information, matriculation, political affiliation, homelessness, or other characteristics unrelated to professional performance. (EEO Know Your Rights | Family Medical Leave Act | Employee Polygraph Protection Act).
Women and minorities are encouraged to apply.
WHEN APPLYING: Be sure to indicate that you saw this information at UNIONJOBS.COM.