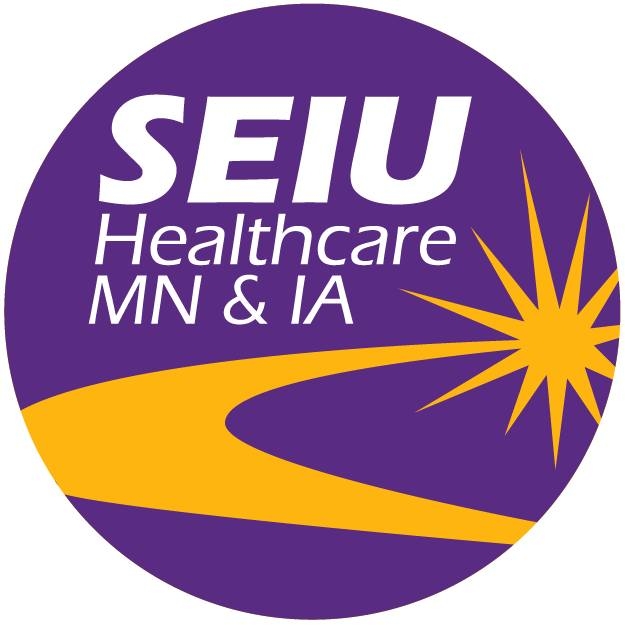 SEIU Healthcare Minnesota & Iowa



Internal Organizer



Member Action Center
Based in St. Paul, MN
Organization Overview:
SEIU Healthcare Minnesota & Iowa represents over 40,000 healthcare and long-term care workers in hospitals, clinics, nursing home, and home care across Minnesota and Iowa. SEIU Healthcare Minnesota & Iowa is dedicated to building an organization which advances social and economic justice through work on local, state, national and even global policy issues which affect our members; our patients, residents, and clients; and our communities. Focused on uniting workers in healthcare, long term care, and homecare, SEIU members are winning better wages, healthcare, and more secure jobs for our communities, uniting their strength with their counterparts around the state and world to help ensure that workers benefit from today's global economy.
Summary of Position:
Internal Organizer at SEIU Healthcare Minnesota & Iowa carries out a variety of job functions. An Internal Organizer "IO" will be asked to participate in organizing, legislative and political action, training of members, building worksite leaders, contract negotiations, and other tasks as the need arises. Any candidate must be willing to work long and irregular hours including weekends and evenings when called for. The IO must also be willing to travel with some possible overnight stays.
The Union IO shall be required to perform services in accordance with the needs of the Local and at such times and places as are necessary. The Union IO must have a dedication to improve the position of our members and strengthen the role of our Union in every venture. There must be a willingness to become educated in health care issues, and a desire to lead and inspire our member leaders and rank and file.
JOB RESPONSIBILITIES
Continuous work on internal organizing within facilities.
Identify, recruit, train and develop member leaders; assist in defining member leader roles (New Member, Work Site, Political, Grievance); assist in developing plans for work- site campaigns.
Create and implement an onsite visit schedule to be posted on the internal shared calendar.
Support the member leaders in developing a process for new member orientation
Develop a program for COPE.
Support member leaders in processing grievances and carrying out investigations.
Create or assist members in creating communication systems; write and edit leaflets, proposals, and newsletters.
Negotiate contracts and assist other staff in negotiating contracts – from proposals through strike preparation.
Train Member leaders to ensure accordance of collective bargaining agreements at your worksites by management; meeting timelines and procedures related to labor contracts.
Participate in organizing campaigns when requested, lead residual organizing campaigns in existing jurisdictions.
Monitor policies in work sites, concerning members, ensuring contract compliance.
MINIMUM QUALIFICATIONS REQUIRED
High School Diploma or GED, Secondary Education preferred, or an equivalent combination of training and experience related to the duties of the position.
Previous work experience in Union setting required.
Ability to communicate well in writing and orally.
Good personal organizational skills; good record keeping.
Must be computer literate, advanced computer skills a plus.
Must have a valid driver's license and vehicle in good working condition. Must have proof of auto insurance.
SKILLS NEEDED
Knowledge of labor rights and contract language.
Ability to negotiate collective bargaining agreements and develop and execute contract campaign plans.
Ability to gather, analyze and present statistical data.
Ability to establish rapport with members in widely diversified ethnic, social and economic groups.
Ability to mobilize membership around issues.
Ability to maintain a commitment to educating the members on the Union and their contract.
BEHAVIORAL QUALIFICATIONS NEEDED
Good judgment and ability to discern priorities when faced with many important tasks.
Ability to handle very negative situations where in fact, you may be the target of the negativity; and turn the situation around to have the best outcome.
Manage conflicting demands.
Maintain rapport with members.
Show extreme amounts of patience.
Reassure members, by your actions, that you are for them and will not take management's word over theirs or "favor" management.
Work under pressure independently.
Maintain HIGH degree of confidentiality, both for your members and internal Local issues.
Show professional demeanor at worksites and in the community.
Maintain respectful, professional relationship with Union member leaders; monitoring and supporting them in their roles.
History of high level of proven leadership.
Candidate will be assigned to meet the needs of SEIU Healthcare and management may alter assignment as those needs change.
Compensation and benefits as set forth in the contract with USW Local 7263-21 for "Union Representative and Organizer."
To Apply:
Qualified applicants should email a résumé, cover letter, and references to Tenzin Gakyi, at Tenzin.Gakyi@seiuhcmnia.org stating clearly that they are applying for the "Internal Organizer-MAC" position. This position will remain open until filled. Interviews are on a rolling basis.
WHEN APPLYING: Be sure to indicate that you saw this information at UNIONJOBS.COM.