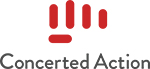 Concerted Action

Social Media Strategist
Remote/work-from-home
Concerted Action is a leading digital organizing consulting firm serving labor unions and advocacy non-profits. We specialize in generating meaningful interaction with members and supporters, recruiting new supporters and converting supporters to activists, members, and leaders. The Social Media Strategist will work with Concerted Action staff and clients on some of the most innovative and important campaigns in the labor movement and economic justice advocacy.
Description of Duties
As part of an overall campaign plan, develop and implement powerful digital organizing strategies
Take a lead role in providing comprehensive digital community assessments for clients
Track relevant social media influencers, developing and executing an outreach plan as appropriate
Produce paid and organic social media, including original graphic and video content
Produce written campaign content, including social, email and SMS
Expertly deploy digital organizing tools and technologies
Manage and schedule content for social media accounts independently
Play an advisory role in client's campaign planning across social media platforms and digital platforms, including drafting written plans and proposals
Produce reports on social media and digital ad performance which highlight successes and include recommendations for improvement
Work with digital, communication and/or organizing teams
Contribute to message and brand development that may extend beyond social media to other areas of a union organizing or issue advocacy campaign
Participate in client meetings and help to establish strong working relationships
Other duties as assigned
Qualifications and Skills
Experience with the day-to-day management of social media accounts on platforms such as Facebook, Twitter, LinkedIn, Instagram, Reddit, and TikTok is the core requirement
Self-starter: able to set and meet deadlines without supervision and make proactive project recommendations
Demonstrated experience using digital tools on workplace organizing campaigns
Demonstrated experience writing campaign content including project plans, advocacy emails, newsletters, online actions, social media and related content
Graphic design skills required, including at least intermediate knowledge of Canva
A documented track record of success in targeting digital advertising to generate organizing leads is strongly desired
Basic editing of Instagram Reels and TikTok videos is required; advanced video creation and editing skills preferred
Twitter, Discord, and Mastodon mastery valued
Ability to be flexible and able to adapt quickly to meet project needs
Excellent verbal and written communication skills
Experience with the labor movement is required
5+ years relevant work experience
Position Type & Compensation
This is a fully remote full-time position with a salary between $60,000 and $70,000
Healthcare, retirement, vacation and other benefits as negotiated with your staff union.
This position is included in a union-represented collective bargaining unit, and specific terms and conditions of employment are subject to collective bargaining.
To Apply
Submit résumé and application by April 14 at: jobs@concertedaction.consulting.
WHEN APPLYING: Be sure to indicate that you saw this information at UNIONJOBS.COM.