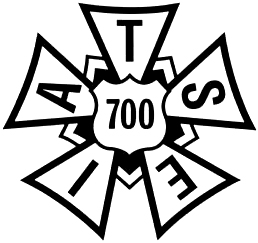 Motion Picture Editors Guild
IATSE Local 700

Field Representative
Based in New York, NY
The Motion Picture Editors Guild (MPEG) is a national labor organization currently representing over 8,500 freelance and staff post-production professionals that are located across the country. Ours is the world's premiere craft guild that sets the standards for excellence in the post-production industry.
MPEG negotiates new collective bargaining agreements (union contracts) and enforces existing agreements with employers involved in post-production. We help with securing better conditions, including but not limited to financial (better pay), medical (better health insurance), safety (turnaround time) and artistic concerns (assignment of credit).
The Guild is seeking a Field Representative that is dependable, has a strong a work ethic, and strong analytical skills to join our team. This position is located in New York. The ideal individual will work with Guild members and executives. Annual salary is $119,399.00.
Knowledge of Federal and State Regulations preventing unlawful harassment and/or discrimination in the workplace preferred. Candidates will need to demonstrate experience in counseling members in situations that come up in the union work environment.
TO APPLY
Interested candidates can email a résumé and cover letter to MPEG at: wfortin@editorsguild.com.
ESSENTIAL JOB FUNCTIONS: CONTRACT ENFORCEMENT
Address member and employer issues in a timely and professional manner
Administer collective bargaining agreements
Ensure employer compliance with collective bargaining agreements
Compile pre-grievance information for supervisor
Represent members during investigatory and disciplinary meetings
Assist in all collective bargaining efforts, including contract campaigns, ratification processes and organizing drives
Attend Board of Directors meetings, picket lines, rallies, seminars, and conferences as assigned
Visit worksite locations and engage with membership
Investigate potential contract violations
Effectively communicate and interact with the union membership and employers
Educate members on the terms and conditions of the Collective Bargaining Agreements
Maintain documents and investigation notes for potential grievances and arbitrations
Represent the Motion Picture Editors Guild to other unions and signatory employers in a professional manner
Support the efforts of the organizing staff
Other duties as assigned
JOB-RELATED QUALIFICATION STANDARDS
Strong commitment to the labor movement
Ability to handle multiple tasks and projects in a deadline-driven environment
Strong communication skills – verbal and written
Ability to relate and work with diverse groups of people in high pressure environments
Ability to establish and maintain effective work relationships with co-workers and members
Proven ability to organize and plan work
Leadership skills to educate and motivate members
Ability to exercise sound judgment in complex situations
Strong public speaking skills
Demonstrate ability to work independently and as a team-player
Strong writing skills with the ability to author letters, emails, magazine articles and contract summary language
Strong computer skills and familiarity with online social media
Willingness and ability to work long and irregular hours and weekends
Ability to travel
Education
Bachelor's Degree or equivalent required
Licenses or Certificates
California Drivers' License
WHEN APPLYING: Be sure to indicate that you saw this information at UNIONJOBS.COM.