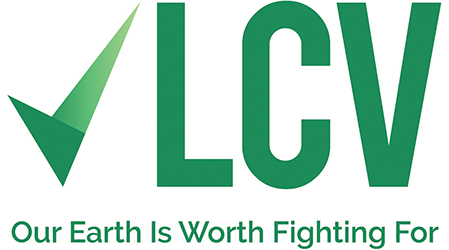 League of Conservation Voters



Democracy for All Digital Coordinator
Location is Flexible



(LCV is headquartered in Washington DC,
the employee may decide whether to work remotely or from an LCV office)
Title: Democracy for All Digital Coordinator
Department: Communications
Status: Exempt
Reports to: Senior Director of Digital Strategies
Positions Reporting to this Position: None
Location: Flexible (the employee may decide whether to work remotely or from an LCV office)
Travel Requirements: Up to 10%
Union Position: Yes
Job Classification Level: B
Salary Range (depending on experience): $55,784 – $65,439
General Description:
LCV believes our earth is worth fighting for because everyone has a right to clean air, water, and a safe, healthy community. To ensure those rights are protected, we help people use their power to shape policy, hold politicians and polluters accountable, and influence elections.
For more than 50 years, LCV has grown into a potent political force for protecting our planet and everyone who inhabits it. We have built a powerful national movement with 30 state affiliates, and grassroots and community organizing programs across the country.
Democracy for All (DFA) is one of the largest and most dynamic democracy programs in the nation and the largest program within the environmental movement. We operate in partnership with 30 state affiliates in the Conservation Voter Movement, which gives Democracy For All substantial capacity and geographic reach. LCV and many state affiliate partners have prioritized increasing our efforts to protect and promote voting rights. These issues are central to the success of environmental priorities, and are, therefore, central to the success of the Conservation Voter Movement. Through our sister organization, LCV Education Fund, we have established a track record of running highly effective, research-based nonpartisan voter registration programs that are rooted in racial justice and worked in collaboration with the communities most impacted by environmental degradation. Since our first program in 2012, we have helped over 1.5 million individuals register to vote.
LCV is hiring a Digital Coordinator to serve as a key member of the digital team and coordinate digital communications for the DFA program. The position is the main project manager for DFA-related digital communications projects, collaborating mostly with the DFA, communications and development teams as well as other departments as necessary. They will provide digital strategy guidance to the DFA team, and collaborate with other digital staff across the organization.
Responsibilities:
Project-manage and implement digital content for the DFA program.
Write, load, and post social media, email, text message, and website content promoting DFA's priorities to the main LCV audience while centering DFA and LCV's racial justice work in all content.
Provide digital strategy guidance to the DFA team and state affiliates in collaboration with Communications and Development digital strategy staff.
Collaborate with Social Media Manager, Web Manager and Development team to schedule DFA content into the wider outbound communications calendars.
Work with the graphic design team to commission graphics related to the DFA program.
Review and analyze results of past digital campaigns to inform best practices and digital strategy for future campaigns.
Work with the State Communications Director to amplify state affiliate DFA programs.
Travel up to 10% of the time for staff retreats, trainings and conferences, as needed.
Perform other duties as assigned.
Qualifications:
Work Experience: Required - 2 years of experience in a digital project management role. Experience managing a digital content calendar. Experience working closely with both digital and non-digital colleagues. Experiencing drafting and loading digital content (Email, text messages, social media posts). Preferred - Experience working on democracy issues and/or at the intersection of democracy and climate. Experience analyzing the results of digital content. Experience working at an organization with multiple entities (501(c)(3), 501(c)(4), PAC).
Skills: Highly organized and detail oriented; ability to work independently and excels at time management; ability to proofread and edit materials for external facing audiences; strong writing skills, including the ability to frame a compelling ask that spurs the audience to action. Comfortable with analyzing basic digital data like open rates, engagement and statistical significance. Ability to be flexible and shift work based on the advocacy priorities.
Cultural Competence: Demonstrated awareness of one's own cultural identity, views about difference, and the ability to learn and build on varying cultural and community norms. Commitment to equity and inclusion as organizational practice and culture. Understands how environmental and democracy issues intersect with racism, economic, and social inequality in the U.S. and has a passion for working to dismantle these systems.
Working Conditions: This job operates in a professional office environment, and routinely uses standard office equipment such as computers and cell phones. This position is largely sedentary, often standing or sitting for prolonged periods. Applicants need to be located in and legally authorized to work in the United States. LCV requires all employees working from our offices or participating in in-person meetings or events to be fully up-to-date on their COVID-19 vaccinations, subject to reasonable accommodation as required by law.
LCV offers a comprehensive and competitive benefits package that includes vacation, sick and parental leave, personal days, paid holidays, health insurance (two plan options for staff to choose from), dental and vision insurance, life and disability insurance (short- and long-term), Flexible Spending Account, 401(k) retirement plan with company matching contribution, commuter benefits program, sabbatical, and student loan assistance.
To Apply:
Send cover letter, résumé and a writing sample to: hr@lcv.org, with "DFA Digital Coordinator" in the subject line by March 12, 2023. The writing sample should be an email, blog post or social media content you have drafted calling on people to take an action. If the writing sample is something you collaborated with others on, please indicate which parts are your own work. No phone calls please.
LCV is an Equal Opportunity Employer committed to a racially just, equitable and inclusive workplace. All qualified applicants will receive consideration for employment without regard to race, color, religion, sex, disability, age, sexual orientation, gender identity, national origin, veteran status, or genetic information, or any other protected status. LCV is committed to providing access, equal opportunity and reasonable accommodation for individuals with disabilities in employment, its services, programs, and activities.
If you require reasonable accommodation in completing this application, interviewing, completing any pre-employment testing, or otherwise participating in the employee selection process, please contact: hr@lcv.org.
WHEN APPLYING: Be sure to indicate that you saw this information at UNIONJOBS.COM.