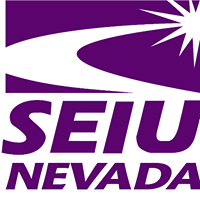 SEIU Local 1107



Contract Representative



Full Time
Based in Las Vegas, NV
Who We Are:
SEIU Nevada represents public and private sector workers, including county, hospital, and home care workers. We are part of SEIU, one of the largest unions in the country. Together we are taking on corporate power and building a wider movement for economic, racial, immigrant, and environmental justice.
Position Summary:
Contract Representatives are responsible for providing a broad array of technical and administrative services to local Union officers, members, and organizers in the process of carrying out the representational functions of the Union. A Contract Representative should have the ability to process grievances at every level, including binding arbitration, file unfair labor practice charges with the NLRB and Nevada EMRB, and negotiate MOUs on behalf of the Union. The representational duties include investigatory meetings, drafting/filing of grievances, resolving workplace issues, advising members, and negotiating/drafting settlement agreements. In addition, the Representative must develop expert-level knowledge of all SEIU Nevada collective bargaining agreements and applicable federal and state labor laws and maintain effective working relationships with stewards and staff to ensure that contracts are properly enforced on a day-to-day basis.
MAJOR AREAS OF ACCOUNTABILITY:
Contract Administration
Scheduling and attending investigatory and grievance hearings and other meetings.
Has a complete understanding of timelines, and works diligently to adhere to the timelines in each collective bargaining agreement.
Meeting with bargaining unit employees who are in need of representation. Imparting to the employees the importance of timelines and transparency regarding their respective cases.
Preparing for meetings in advance by researching, requesting information and using the collective bargaining agreements.
Interpreting contract language to determine if management is adhering to the collective bargaining agreements.
Training stewards to represent members.
Advising Union officers and leaders regarding the proper interpretation of their collective bargaining agreements.
Assisting officers and members in the drafting of grievances.
Serving as the Union's spokesperson during the latter stages of the grievance procedure.
Making recommendations to the Representation Coordinator, Chief of Staff, Executive Director, President, Arbitration Council, staff, and officers on taking grievances forward and in what capacity.
Initiating, preparing for, presenting and following through on grievance mediation and representing members in arbitrations.
Labor Board Practice
Drafting and filing of unfair labor practice charges at the NLRB or Nevada EMRB.
Making appearances on behalf of the Union at labor board hearings.
Representing Union members, officers, and staff testifying at labor board proceedings.
Researching labor board and other legal precedents in support of the Union position and filings.
Contract Negotiations
Leading a bargaining team as first or second chair or assisting the Chief Negotiator.
Crafting ground rules, contract language proposals, and counter-proposals at the bargaining table.
Managing the mechanics of negotiations.
Researching comparable contracts and legal standards to inform the bargaining process.
Local Union Administration
Advising and assisting local Union officers in administrative functions or problems.
Serving as the liaison between local Union officers and the appropriate bargaining unit members.
Advocating on behalf of public and private sector employees.
CRITICAL ATTRIBUTES:
Physical Involvement:
Requires extended periods of sitting (meetings, prep for meetings, computer work, driving).
Frequent repetitive action on keyboard.
Occasional lifting up to 30 pounds.
Requires some bending, stooping to reach file drawers.
Walking and working in the field.
Mental Involvement:
Ability to organize and prioritize tasks in order to meet strict deadlines.
Ability to respond to or make quick decisions.
Exercises a high level of confidentiality in handling Union and member information.
Ability to handle multiple tasks at once while dealing with constant interruptions.
Ability to think and plan strategically.
Working Conditions: Flexibility and willingness to work long hours for days or weeks at a time and Saturdays when required (occasional Sundays).
Supervision of Other Employees: None
SKILLS AND EXPERIENCE REQUIRED:
Experience: Four or more years of representation, advocacy, and/or litigation experience preferred with labor union experience a significant plus. Demonstrated skill and experience with due process, contract negotiations, and dispute resolution is highly desirable.
Special Knowledge or Skills: Proficiency with computer and applications. Software includes, but is not limited to: Microsoft Word, Microsoft Excel, Microsoft Access, Power Point, Google Email/Docs, etc., and Internet.
This description describes the general nature and work expected of an individual assigned to this position. Employees may be required to perform other job-related duties as requested by their supervisor. All requirements are subject to possible modification to reasonably accommodate individuals with a disability.
To Apply:
All interested applicants should send a résumé, cover letter, and references to: humanresources@seiunv.org, with "Contract Representative Application" in the subject line. No phone calls please.
AFFIRMATIVE ACTION EMPLOYER
SEIU Nevada Local 1107 is an affirmative action employer and encourage applications from all qualified candidates regardless of race, ethnicity, age, sex, sexual orientation, marital status, religion, or disability.
WHEN APPLYING: Be sure to indicate that you saw this information at UNIONJOBS.COM.