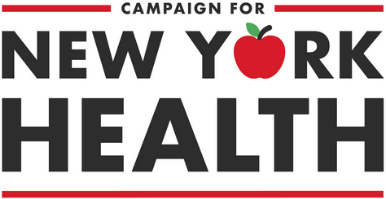 Campaign for New York Health

Executive Director
Based remotely
(then in-person presence at meetings and events, and periodically in Manhattan office)
The Campaign for New York Health seeks a full-time Executive Director.
About the Organization: The Campaign for New York Health (CNYH) is a 501(c)(4) non-profit education and advocacy organization working toward universal single payer healthcare in New York State through passage of the New York Health Act (NYHA). It was formed in 2015 to mobilize support statewide for NYHA. This legislation, with nominal majority support currently in both chambers in Albany, will, when passed, not only expand access to healthcare in New York for all residents and full-time workers in New York State, but will also serve as a model and inspiration to other states, and potentially the entire US. The Campaign also supports more limited measures in New York State and nationally that will expand access to healthcare and help pave the way for passage of NYHA.
About the Position: The Executive Director works closely with the Board of Directors to determine and implement the strategic direction of the Campaign. The Executive Director provides leadership and administrative support in organizing, communications, fundraising, and conducting all matters of the Campaign. The Executive Director oversees such staff and volunteers as the Board, in consultation with the Executive Director, determine should be hired or brought into the organization to carry out the work of the Campaign.
Position Location: TBD. Until the COVID-19 shutdown is lifted, work will be done remotely. After that, in-person presence at meetings and events, and periodically in Manhattan office.
Salary and Benefits Range: $90,000 – $120,000, depending upon qualifications, plus health benefits
To Apply:
Submit résumé and cover letter to: board@nyhcampaign.org.
Deadline: September 1, 2022.
This is an opportunity to bring your talents and energy to bear in supporting the movement for health justice and to help win an historic victory for single-payer healthcare in New York State. The Executive Director, working with the support of the Board of Directors and various committees of the Campaign, will lead all aspects of the Campaign's work including organizing, communications, event management, and fundraising. As such, this position provides a unique opportunity to apply your knowledge of healthcare issues, political campaigns, and state politics to building the movement for health justice in New York State.
The successful candidate will be a strong supporter of health justice and have an understanding of current healthcare policy and state politics, have exceptional organizational skills, and experience conducting political campaigns. Required skills include excellent communication skills, organizing and fundraising experience, and proficiency in use of digital media.
Responsibilities include the following:
Organizing
Take a leadership role in building support for NYHA among all sectors of New York's economy and society.
Build and implement a strategic plan for the Campaign, with the support of the Board and the various committees of the Campaign
Create such committees and working groups as deemed necessary to advance the work of the Campaign.
Seek opportunities for the Campaign to educate and promote single-payer and health justice work and to elevate all aspects of the work of the Campaign.
Seek partnership opportunities, including take part in Statewide health justice events.
Engage Campaign members in internal and public-facing work of the Campaign.
Support working groups and committees of the Campaign.
Recruit and mentor leaders at the community level in building the Campaign.
Develop ways of expanding membership and engaging new members in Campaign work.
Communication
Draft e-blasts, social media messages, and such other Campaign communications as appear necessary and useful
Seek media opportunities for Campaign members to promote NYHA and health justice issues more generally.
Maintain and enhance the Campaign's web site.
Implement and oversee digital organizing and communications.
Fundraising
Take a leadership role in planning and executing a fundraising plan for the Campaign
Actively seek funding opportunities and grants.
Develop and manage major donor relationships.
Administration
Manage scheduling and organization of Board meetings, as well as meetings of the various committees and working groups of the Campaign,
Hire and supervise a Campaign staff and volunteers, in coordination with the Board.
Maintain Campaign files and databases (donors, members, non-members) using Nation-Builder.
Report bi-monthly and semi-annual lobbying activity to CELG (formerly JCOPE).
Financial
In conjunction with the Board's Treasurer, develop an annual budget and oversee all financial matters.
Oversee the Campaign's cash flow and ensure accuracy and timeliness of the data.
Additional:
Experience in social justice movement and New York or national electoral politics is a plus.
A Master's degree in public policy, public health, or similar field is a plus.
WHEN APPLYING: Be sure to indicate that you saw this information at UNIONJOBS.COM.