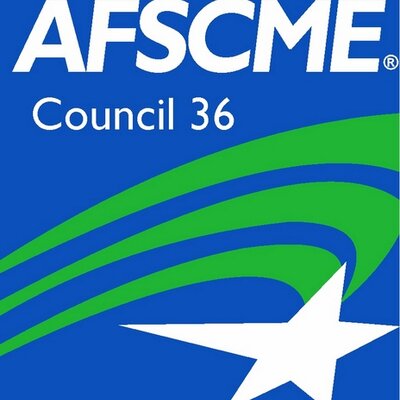 AFSCME District Council 36

Financial Controller
Based in Los Angeles, CA
Background
The American Federation of State, County and Municipal Employees (AFSCME) is the country's largest public employees' union. AFSCME is the largest affiliate of the national AFL-CIO, with more than 1.3 million members and an overall representation of more than 1.8 million public employees in 46 states the District of Columbia and Puerto Rico. AFSCME is the fastest growing union in the United States and is committed to achieving employee dignity and improving the working conditions for workers throughout this country.
AFSCME Local Unions in Southern California are joined together in AFSCME District Council 36 to provide professional field representation, coordinated contract campaigns, political action and organizing. The Local Unions affiliated with AFSCME District Council 36 represent more than 25,000 public sector workers in 60+ Local Unions. Members in affiliated Local Unions work for county governments, cities, courts, school districts, special governmental districts, and transportation agencies.
Job Description
The Executive Board shall hire a full-time Financial Controller to manage the financial affairs of the Council. The Controller shall have no less than a bachelor's degree in accounting, finance, banking, or other finance related area of study, and a minimum of 2-3 years of experience in handling financial affairs of similar organizations to the Council. The Controller shall report directly to the Executive Board, receive administrative direction in coordination with the Treasurer and shall be managed by the Executive Director in accordance with the AFSCME Financial Standards Code, AFSCME International and Council Constitutions, and all other legal requirements.
This assignment is for the Los Angeles area located in Vernon, CA. area servicing various AFSCME 36 Public and Private Sector affiliates as assigned
Job Duties
Receive and receipt all monies of the Council;
Maintain all accounts in the name of the Council including all other documents and papers pertaining to the financial affairs of the Council;
In the name of the Council, deposit all funds to the Council's possession in a bank or banks approved by the Executive Board and insured by the Federal Deposit Insurance Corporation (FDIC);
Ensure that funds deposited in the Council's accounts shall be withdrawn only by check and only as approved by the Executive Board;
Prepare checks for the payment of liabilities of the Council which have been approved in writing by authorized persons and which are for the purposes authorized by this Constitution or the Executive Board or Convention of the Council;
At the Treasurer's direction, provide any information, or prepare any reports necessary for the Treasurer to fulfill the functions of that office as set forth in this Constitution.
Immediately report to the Executive Director any expenditures that may have been without proper authorization; and
Facilitate obtaining and maintaining a surety bond at the expense of the Council, through the International Union, in an amount to be determined by the Executive Board, which amount shall be not less than required by the AFSCME International Constitution and applicable law.
Requirements
MBA or CPA strongly recommended
Experience in consolidated financial reporting and analysis
Experience in overseeing Accounts Receivable and Accounts Payable
Experience with accounting software products such as QuickBooks, Microsoft Office suite with emphasis on Excel proficiency
Must be trustworthy, have effective communication and customer service skills
Strong analytical, problem-solving and organization skills
Excellent verbal, written, and interpersonal communication skills
Detail and deadline oriented
A team player
Salary Range
Competitive salary and benefits.
To Apply:
Submit résumé to:
AFSCME District Council 36
3375 E Slauson Ave
Vernon, California 90058
ATTN: Executive Director
Email: HR@AFSCME36.org
AFSCME District Council 36 is an equal opportunity employer committed to a diverse workforce.
WHEN APPLYING: Be sure to indicate that you saw this information at UNIONJOBS.COM.