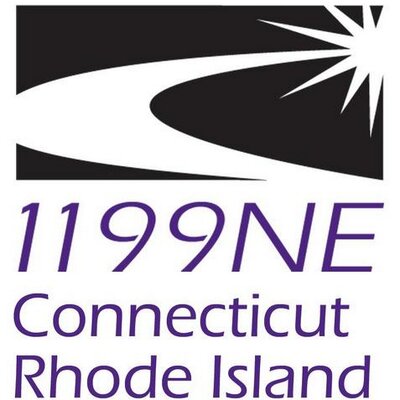 New England Health Care Employees Union
District 1199 SEIU

Union Membership Organizer
Based out of Providence, RI
The New England Health Care Employees Union, District 1199/SEIU in Providence, RI, is looking for smart, motivated individuals who want to help workers fight for better working conditions, dignity on the job, and for health care for all working families.
Often called "my favorite union" by Martin Luther King Jr., District 1199 is a bold, democratic labor organization with a long activist tradition. We use strategic campaigns and direct action to form unions, win significant victories for employees, and demand improvements for sick, elderly, and needy patients in nursing homes, state mental retardation and mental health facilities, hospitals and other health care centers.
We are the largest health care union in New England with 22,000 members, including nurses, nursing assistants, dietary workers, and housekeepers. The majority of our members and staff are women, people of color, and/or immigrants. We are affiliated with the Service Employees International Union (SEIU) -- the country's largest and fastest-growing labor union.
Union Membership Organizers work with our members to build and exercise power in the workplace and to advocate for better health care, including the following responsibilities:
Train members to handle problems (grievances), serve as advocates, and become effective leaders in the workplace. Motivate and mobilize members to stand up against management.
Meet with workers through one-on-one and group meetings, phone calls, and house visits.
Recruit volunteers to participate in political, legislative, and issue-oriented campaigns.
Help lead membership meetings, grievance procedures, and contract negotiations.
Lead actions, rallies, events, and strikes.
Qualifications:
Demonstrated leadership and organizing skills at work, on campus, or in the community.
Experience as a union or community organizer preferred; health care experience a plus.
Ability to work with people from diverse backgrounds and cultures. Bilingual skills in Spanish, Creole/French, or Portuguese a plus, though not a requirement.
Ability to work independently, solve problems, and manage time and priorities.
Willingness to work long hours, including occasional nights and weekends.
Good listening, speaking and writing communication skills.
Automobile and valid driver's license.
Salary dependent on experience; includes health care, pension, and vacation.
To Apply:
Send cover letter and résumé to:
Katie Bordonaro
77 Huyshope Avenue, Hartford CT 06106
Email: kbordonaro@seiu1199ne.org
Fax: 860-251-6049
WHEN APPLYING: Be sure to indicate that you saw this information at UNIONJOBS.COM.