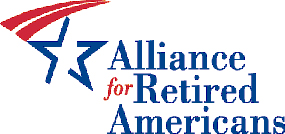 Alliance for Retired Americans



Field Manager



Field Mobilization Department
Based in Washington, DC
Job Title: Field Manager, Field Mobilization Department
Salary: $65,000 – $75,000
Location: Washington, DC
Supervisory Responsibilities: Manages the Field Mobilization Department's staff across the country and assists the state affiliates with program needs.
Position Description:
The Alliance for Retired Americans is looking for a Field Manager to work with the Field Mobilization Director to grow a strong national activist and volunteer organization, develop quality national political and issue campaigns and forward the mission of the organization.
Principal Responsibilities:
Manage Field Mobilization Department day-to-day operations and oversee/supervise staff with Director, ensuring flow of information within the department, across departments and with key coalition partners.
Assist in the development and implementation of national and state political and issue programs, including all aspects of field outreach and organizing such as rallies, press events or any other field event.
Problem solve with State Alliance organizations about membership growth, organization management and fundraising.
Liaison with State Alliance presidents as directed.
Lead Alliance's Field Mobilization team on special duties and projects as assigned.
Represent the Alliance at meetings as needed.
Direct mobilization efforts as needed.
Assist in meeting planning (including agenda development, turnout and logistics) for national, regional, state and local meetings.
Assist with the development of presentations for board meetings.
Travel as needed.
Other duties as assigned.
Qualifications:
Bachelor's degree, with relevant field experience working with aging organizations, community groups, unions, and/or political organizations and campaigns (minimum 3 years of related experience).
Expertise in community, union or political organizing with specific skills including organizational development and management, grassroots activism and education and leadership development.
Proven experience in supervision and personnel management.
Ability to work in teams and to participate in planning across departments and with a diverse group of stakeholders.
Experience with strategic planning and the creation and implementation of issue or political campaigns.
Excellent communication and writing skills.
Fluent in Microsoft Office and Google Workspace (especially Excel, PowerPoint, and Word).
How to Apply: Please submit your résumé and cover letter to: jobs@retiredamericans.org.
This Position Reports to: Director of Field Mobilization
About the Alliance for Retired Americans
The Alliance for Retired Americans is a national organization that advocates for the rights and well-being of over 4.3 million retirees and their families. The Alliance brings together retiree activists to educate and mobilize retirees around local, state and national issues.
The Alliance for Retired Americans is an equal opportunity employer.
Visit our website at: www.retiredamericans.org.
For inquiries, email: jobs@retiredamericans.org.
WHEN APPLYING: Be sure to indicate that you saw this information at UNIONJOBS.COM.