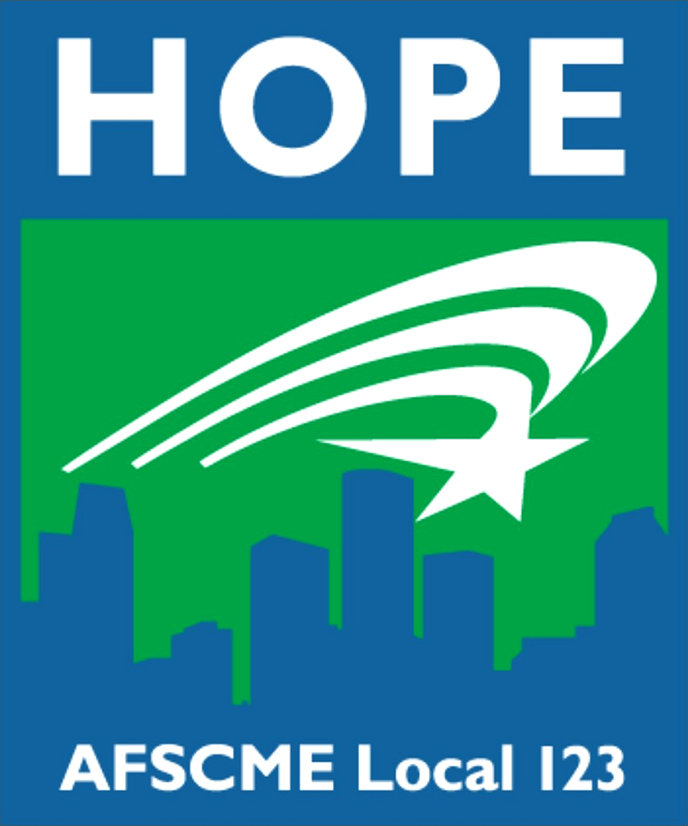 HOPE
Houston Organization of Public Employees
AFSCME Local 123

Union Organizer
Based in Houston, TX
The Houston Organization of Public Employees (AFSCME Local 123) is a dynamic labor union representing over 12,000 City of Houston Municipal Employees. We are a member-driven union with rank-and-file leadership dedicated to building a strong union to fight for equal opportunity, economic growth, education, liberty and justice for all.
Position Description:
A Union Organizer puts workers in motion to improve their workplace and beyond.
An organizer activates membership by identifying leaders, motivates and coaches workers in coordinating workplace job actions or rallies to resolve workplace issues, advises members on how to conduct workplace informational meetings, and grows the membership through recruitment or direct sign up efforts.
Duties Include:
Identify and recruitment of member leaders.
Help lead mobilization efforts unionwide.
Conduct relational meetings with members and non-members to grow the union.
Utilize knowledge of the collective bargaining agreements to effectively teach members how to utilize the grievance process.
Participation in monthly local membership meetings.
Desirable Qualifications:
Experience with labor unions, political or community organizing, and basic personnel practices.
Possess good written and oral communication skills, by reading, writing, and communicating effectively.
The ability to present information and speak to groups of varying sizes.
Possesses a valid Texas State driver's license, access to a reliable vehicle.
Possess basic computer aptitude, is skilled in the use of a PC and laptop, has the ability to use a cellular phone.
Curiosity and a desire to learn about others' experiences.
How to Apply:
To be considered for this position applicants must submit a résumé, letter of interest, and at least two (2) professional references to: bshepherd@hopetx.org. Your letter of interest should clearly explain how your experience, training, or education make you a viable and competitive candidate for this position.
WHEN APPLYING: Be sure to indicate that you saw this information at UNIONJOBS.COM.