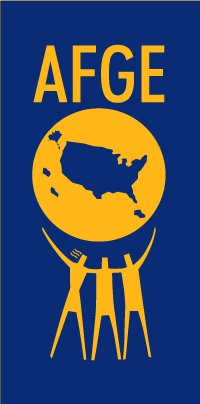 AFGE
American Federation of Government Employees

Director
Fields Services & Education, ELS
Based in Washington, DC
[National Office]
American Federation of Government Employees (AFGE)
Department: Field Services & Education
Location: National Office
FSLA Classification: Exempt
Position Title: Director, Field Services & Education
Date of Revision/Creations: February 2021
CLASSIFICATION: DIRECTOR, Fields Services & Education, ELS
I. INTRODUCTION
The Field Services & Education Department is responsible for collective bargaining assistance to bargaining councils and nationwide bargaining units, and providing guidance and instruction to districts, councils, and locals of the Federation. This is the position of Director, Field Services & Educations Department, which is responsible for planning, organizing and leading the activities of the highly skilled professional staff, including collective bargaining, , contract campaign work, labor relations guidance, , health and safety analysis, and online and in-person instruction and training.
The Director is responsible for ensuring that the department works in close with other Federation departments, Districts and Councils.
The department's activities will include all aspects of the federal labor relations processes, including contract negotiations, ULP's, Federal Service Impasses Panel (FSIP) work, and negotiability appeals.
The department's activities also include development, platforming, facilitation, and dissemination of in-person and online trainings. Trainings include a number of topics, such as basic and advanced stewards training, health and safety, workers compensation, organizing, legislative and political action, and several other subject areas vital to the education program of our Federation.
Incumbent is expected to possess skills as a team leader, coach, and mentor in developing and leading a highly skilled professional staff.
II. MAJOR DUTIES AND RESPONSIBILITIES
Plans, organizes, and leads the work, programs, and priorities of the department. Receives, and in cooperation with the other professional staff, reviews, evaluates, provides the services and assistance requested from national bargaining units and provides guidance and instruction to the Federation and field staff for bargaining related matters in accordance with established policies of the Federation.
When opportunities arise, work and participation in the policy development level of partnership activities and labor management partnership.
Establishes goals, objectives, operating guidelines, schedules, priorities, and deadlines for regular and special work assignments. Provides information and recommendations to the National President, and/or his designee, in reaching decisions relating to changes and innovations in work plans.
Strategic planning in personnel and labor-management relations for the Federation.
Studies continuing problems in the quality and quantity of work and operating effectiveness in the Field Services Department and Education Department, and works with other professional staff to identify problems and craft the necessary solutions to the problem. Obtains higher level approval when a major change in operating procedures or policy is needed - but is expected to exercise independent judgment.
Analyzes records and reports of work production, travel costs, equipment and staff utilization; evaluates progress to maintain budget guidelines and cost control.
Advises and consults with the National President and National Executive Council, as needed; informs them of developments and changes that affect their program areas.
The incumbent is expected to utilize and develop methods for maximum communication and development of ideas with the department staff. This includes round table discussions, staff meetings, brain storming, and constant interaction with front-line employees.
Helps plan, develop, and recommend special studies and projects for and at the request of the National President, or his designee, to meet the needs of the Federation.
Represents AFGE, with the various governmental bodies, agencies, commissions, councils, boards, panels, including the AFL-CIO and other unions.
Exercises team leadership responsibilities, including counseling, scheduling leave, developing position descriptions, and job standards. Identifies and recommends training and developmental needs of subordinates. Evaluates Department staff and makes recommendations that will improve their skills, abilities and productivity. Recommends disciplinary measures to the National President when all other corrective efforts, including referrals to the Employee Assistance Program (EAP), have been unsuccessful. Hears and adjusts individual or group grievances, in accordance with provisions of the contract between AFGE and OPEIU Local #2. Works with representatives of Local 2 and the Labor Management Committee to identify and solve workplace problems productively for AFGE and the employees. Recommends staffing changes to the National President.
III. WORK ENVIRONMENT
This job operates in a professional environment working to establish Federation and Departmental goals. The incumbent will routinely use standard office equipment such as computers, fax machines, scanners, and phones. Travel is required and position may require long periods of travel. Long hours are periodically required. The employee will periodically be required to do some lifting and/or move items over 10 pounds.
Candidate should be emotionally stable and be able to handle a high degree of stress without letting the stress affect his/her capacity to perform on a daily basis in a highly competent manner.
Candidate should have a high degree of empathy and understanding for the problems experienced at the lower organization levels of AFGE.
If the candidate is presently a member of an AFL-CIO affiliate, or an AFGE local, they will be required to maintain that membership. If they are not, and they are eligible for AFGE membership, they shall be required to become a member of AFGE Local 65.
IV. CONTROLS OVER THE POSITION
Works under the direction of the National President, or his designee, who prescribes policy, direction, program objectives and goals.
Incumbent seeks consultation and advice from the National President and/or his designee, when necessary.
The National President evaluates performance in terms of accomplishments and effectiveness in meeting AFGE objectives and program goals.
V. QUALIFICATION REQUIREMENTS
A four (4) year course in an accredited college or university leading to a bachelor's degree closely-related to the scope of work defined in this position description, and three (3) years of specialized experience; or six (6) years of specialized experience.
Acceptable types of specialized experience include:

Experience as a Personnel or Industrial Relations Officer, Labor Management Relations Officer, or Equal Employment Opportunity Officer. This experience may have been gained in the Federal Government, in state or local government, in private industry, or in the academic community. This experience may have been gained in highly responsible labor relations work with unions or employers provided that it involved consultation and negotiation on major policy issues at high organizational levels.
Experience as a department head, elected national officer of AFGE, staff professional at the senior level, or an equivalent position in a comparable labor organization.

Experience as a council or local officer in an environment where the candidate can clearly demonstrate and document that they have performed a broad range of functions which would have required the necessary knowledge and expertise required for this position. The condition of the applicant's local or council will be a factor in incumbent's evaluation, e.g., membership penetration, administrative, and representational functionality.
Experience in any of the environments listed above as a staff specialist or any combination of the above-listed functions or specialties provided that the experience clearly demonstrates:

That the candidate understands the relationship of his/her specialization to the broader objectives of AFGE; and,
That candidate possesses the ability to integrate all activities in the mission of the Field Services Department in a manner that will ensure maximum utilization of resources toward the fulfillment of the goals and objectives of the AFGE.
VI. EEO STATEMENT
AFGE provides equal employment opportunities (EEO) to all employees and applicants for employment without regard to race, color, religion, sex, national origin, age, disability, genetic information, pregnancy, marital status, sexual orientation, personal appearance, gender identity and/or gender expression. In addition to federal law requirements, AFGE complies with applicable state and local laws governing nondiscrimination in employment in every location in which the company has facilities. The policy applies to all terms and conditions of employment, including recruiting, hiring, placement, promotion, termination, layoff, recall, transfer, leaves of absence, compensation, and training.
TO APPLY
Interested applicants please submit résumé to: jobs@afge.org, including Vacancy Announcement #3 in subject field.
WHEN APPLYING: Be sure to indicate that you saw this information at UNIONJOBS.COM.