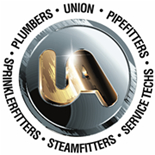 Plumbers & Pipefitters National Pension Fund



Pension Benefit Analyst I
Based in Alexandria, VA
Job Description: Pension Benefit Analyst I
Reports to: Benefit Determination Group Supervisor
Position Summary
The Plumbers & Pipefitters National Pension Fund (PPNPF) is a multi-employer defined benefit pension fund established over 50 years ago. We are responsible for administering the retirement benefits nationwide for over 160,000 hardworking members of the United Association of Plumbers & Pipefitters and their families.
The Pension Benefit Analyst I is a trainee position which is open for a maximum of 36 months. The position is a part of a career ladder. After successful completion of the trainee level between 18 and 36 months, coupled with performance of excellence; the analyst shall be promoted to a Pension Benefit Analyst II. The Pension Benefit Analyst I shall be responsible for conducting research and responding to all pension applications in accordance with the National Pension Plan and Local Union Pension Plan Rules. This is no job for the faint of heart as an ardent attention to detail and adherence to strict deadlines is of crucial importance.
You'll love this role if you find fulfillment in helping others interpret and understand complex plan provisions, you value the importance of world in class customer service, you are able to compute accurate calculations, and can remain diplomatic when navigating through sensitive matters in serving our esteemed Pensioners with the utmost patience, passion and integrity. If this role sounds like one you'd excel in and enjoy; join us as a Pension Benefit Analyst I at the Plumbers & Pipefitters National Pension Fund (PPNPF).
CORE COMPETENCIES
Excellent time management skills with the ability to set priorities and meet deadlines
Highly motivated self-starter
Ability to demonstrate honesty, integrity and professionalism at all times
Easily adaptable to changes in priorities and workload
Strong critical thinking skills and the ability to exercise sound judgment
Must have a professional and positive attitude with a customer service focused approach
Solid organizational skills and the ability to effectively multitask
Excellent analytical skills and ability to perform accurate mathematical calculations
Exceptional verbal and written communication and interpersonal skills including effective telephone communications
Ability to perform daily functions with minimal supervision, once fully on-boarded
RESPONSIBILITIES
Expectation to become proficient in the following areas:
Verifies that information relative to a Participant's application was entered correctly onto the Basys system.
Demonstrates understanding of the Pension Worksheet used in the calculation of benefits, the Basys tracking system, business letter writing system, Excel worksheets, and OnBase application.
Analyzes all data to ascertain benefit eligibility, determines need for additional data and requests this data and sends appropriate follow-up requests for the data.
Reviews Earnings Data Information (such as Employment History forms, Social Security Earnings, W-2's and Employer Employment Records) for completeness, and enters into Basys system.
Initiates requests for Self-Employment and Missing Hours and sends follow-up requests when necessary.
Calculates eligible Pension Credits (Past and Future) from earnings data, Hours Summary File, and local union merger records as appropriate. Makes necessary request to member, local union, or other Fund department for updating or correcting data.
Calculates pension amounts and options under the National Pension Plan Rules and Local Union Plan rules for benefits with straight contribution rates, weighted average contribution rates without fluctuating rates within the local, rate reductions without weighted average contribution rates separations.
Prepares final determination letter which advises Participant of the final status of his application.
Answers telephone or written inquiries from Plan Participants, Pensioners, U.A. Local Unions, non-applicants, and attorneys regarding members' status, eligibility requirements, necessary documentation, questions about completing applications, and other general questions related to the Plan Rules and procedures and assist Participants where necessary to maximize his benefits.
Reviews and advises a member or beneficiary of the Mandatory Disbursement benefit amount as required by Federal Law and provides the documents necessary for the member to begin receiving payment.
Handles and responds to general Post Award Inquiries and prepares written explanation of how a benefit was calculated.
Recalculates Participant's benefit when additional information is received and provides Participant with written explanation.
Reviews divorce documents and send the appropriate Domestic Relations Order letters to Participants and former spouses.
Recommends process improvements and updates to paragraphs and letters in NLW to complete assigned work within expected quality and deadlines.
Backs-up the Pension Processing Assistant in their absence.
QUALIFICATIONS
College degree or four years of related work experience.
Professional and positive attitude with a customer service focused approach.
Able to demonstrate basic understanding of the use of the enterprise-wide database system to accurately track cases for workload inventories and further actions.
Must be resourceful, innovative and forward thinking.
Able to work independently and within a team environment equally well.
SALARY: Level V ($1,086.00 per week)
REPLACEMENT POSITION
HOURS: 8:30 AM to 4:30 PM (37.5-hour work week)
BENEFITS: The Plumbers & Pipefitters National Pension Fund offers a competitive salary and benefits that protect you and your family. Employer paid benefits include medical insurance, prescription drug, dental and vision benefits, short and long-term disability benefits, a defined benefit pension plan; plus 401 (k) plan, flexible spending accounts and free parking.
To Apply:
Apply via our website at www.ppnpf.org and click on Employment Opportunities.
WHEN APPLYING: Be sure to indicate that you saw this information at UNIONJOBS.COM.