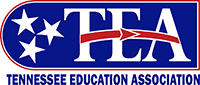 Tennessee Education Association

Executive Director

Based in Nashville, TN
The Tennessee Education Association, the largest professional organization in the state, is tens of thousands of educators working together to improve learning conditions for students and working conditions for educators. Virtually every professional concern an educator faces can be addressed by the Tennessee Education Association. TEA has been recognized as the state's leading advocate for educators, students, and public education for 155 years and continues to maintain its leading position in advocating for support of Tennessee's schools, improving the quality of education, promoting the success of public schools, and improving the professional lives of teachers and school staff members.
The TEA headquarters building is in downtown Nashville within sight of the Capitol Building. Professional program staff and support staff members work in Nashville. Another twenty professional staff work in UniServ or field district offices across the state.
POSITION OVERVIEW
The Executive Director is the Association's chief administrative officer and management agent who leads a staff in coordination with TEA President to ensure implementation of the full scope of policies, procedures, and programs approved and adopted by the TEA Board of Directors. In collaboration with the President and Officers, the Executive Director develops and manages an annual organizational budget and is accountable to the Board for the long term financial and fiscal health and sustainability of the Association. The Executive Director also provides general supervision of the real property owned by the association.
The Executive Director is responsible for planning and executing strategic priorities that elevate the professional and economic status of PK-12 Professional educators and ESP, promote public education, and increase TEA's membership and influence through organizing and engaging members across the state in all membership categories.
OPPORTUNITIES AND CHALLENGES FACING TEA
TEA is committed to building a culture of member engagement and growth in the face of the current COVID-19 crisis and enhancing strategies for recruitment and retention of members.
TEA has the opportunity to cultivate and build bipartisan relationships to move pro-education legislation at the Statehouse.
TEA has an opportunity to strengthen coalitions to achieve political and organizational goals.
TEA is committed to a culture of organizing in which members are engaged and mobilized to grow and strengthen their local associations in order to improve student outcomes, secure the proper teaching and learning conditions, and achieve educational opportunity and equity for all students.
TEA is committed to capitalizing on its strong history while building innovative pathways into its desired future.
TEA has an opportunity to cultivate a new generation of education leaders and increase organizational relevance, building on several years of effective engagement of early career professionals.
TEA is committed to an intentional branding campaign to bring more visibility to the association as the leading expert on education in Tennessee.
ESSENTIAL COMPETENCIES, EXPERIENCE AND EDUCATION: To be considered for this position, the applicant must have a strong record of personal achievements and abilities in the following competency areas.
Leadership
A passionate public education advocate with a proven record of senior organizational leadership, who understands the central role educators play in leading change in their profession. A visionary leader who has confidently engaged others to be proactive in creating the future they desire.
Evidence of success in achieving desired outcomes when leading organizational innovation and change; a courageous leader who has shown organizational savvy and flexibility in confronting and adapting to challenging and changing political/organizational realities. Capable and willing to voice respectful and effective dissent when and where appropriate.
Interpersonal Effectiveness
An effective communicator who has excelled in building successful relationships. An established record of fostering teamwork and consensus, effectively managing conflict, provoking creative problem-solving, and necessary risk taking. Has an ability to inspire trust and communicate sound reasoning in an authentic and persuasive manner. Must be a leader who is who is able to develop networks, work effectively with those of diverse individual and cultural backgrounds and perspectives, and build internal and external alliances across boundaries to support strategic relationships and achieve common goals.
Judgment
Proven ability to analyze, comprehend, and articulate the operational goals and strategic plan of an organization and implement this plan to guide decision making. Must possess the expertise to anticipate outcomes and decide on the best course of action. Uncovers potential opportunities by challenging conventional thinking and assumptions. Demonstrated experience evaluating strategic issues, opportunities and risks and long-term impact. Must be confident articulating the rationale of decisions.
Member Focus
A leader who values public education and is focused on member needs. Someone who believes in member engagement, trust, and loyalty, and who is committed to fostering strong relationships between TEA and its members. An experienced leader who has successfully demonstrated the ability to implement high quality programs and services that bring value to members. Demonstrated experience using data to identify additional ways to offer value to members' professional practice and careers. An influential leader who understands membership and can expand TEA's membership and influence, and who has effectively led innovative strategies, programs, initiatives, and policies designed to attract and increase new membership. Proven ability to create collaborative relationships and partnerships with local, county and state governments, as well as community groups and organizations.
EXPERIENCE
A record of 3-5 years of senior-level leadership experience in positions of increasing responsibility.
Background in public policy and/or labor advocacy and collective bargaining desired.
Experience in public education advocacy preferred.
Experience reporting to and advising an elected board of directors.
A record of life-long learning, including recent professional development work.
EDUCATION
Bachelor's degree from an accredited four-year college is required; Master's degree preferred.
TEA is prepared to offer a generous and competitive salary (commensurate with experience and qualifications).
TO APPLY
To be considered for this position, please provide the following:
A current résumé reflecting qualifications for this position.
A Letter of Application which specifically addresses how accomplishments in your career have prepared you to meet the challenges and opportunities presented in this position.
All materials must be sent electronically to the following:
Margolies and Potterton, Union Search, LLC.
TENNESSEE EDUCATION ASSOCIATION Search Consultants
jpotterton@sbcglobal.net
For all questions regarding this search, including confidential inquiries, please contact:
Jim Potterton
jpotterton@sbcglobal.net
(831) 332-9324
APPLICATION DEADLINE: November 8, 2020 at 5:00 pm (EST).

Tennessee Education Association is deeply committed to diversity and inclusion in its hiring practices. We are an affirmative action, equal opportunity employer. Women and people of color are encouraged to apply.
WHEN APPLYING: Be sure to indicate that you saw this information at UNIONJOBS.COM.