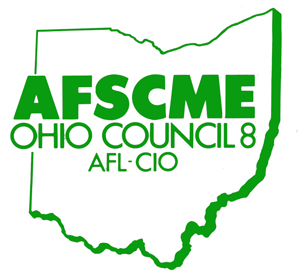 AFSCME Ohio Council 8

Office Secretary
Based in Athens, OH
Job Title: Office Secretary
Job Code: OFSCY
Salary Level: Commensurate with work history and experience
FLSA Status: Nonexempt
Location: Athens regional office
Shift: Day
Reports To: Regional Director
Overview
AFSCME Ohio Council 8 currently has an opening for an experienced professional and confidential secretary in the Athens regional office. Candidate must be able to operate computer or word processing equipment to compile, type, revise, combine, edit, print, and store documents by performing the following duties. Salary is commensurate with work history and experience.
ESSENTIAL DUTIES AND RESPONSIBILITIES include the following. Other duties may be assigned.
Compiles material to be typed, following written or oral instructions. Reads instructions accompanying material or follows verbal instructions from supervisor or person requesting document, to determine format and content required.
Prepares requested materials, in accordance with instructions, using computer and word processing software or other word processing equipment. Types, revises, and combines material such as correspondence, collective bargaining agreements, arbitrations, briefs, reports, records, forms, minutes of meetings, numerical data, charts, and tabular information, from rough draft, corrected copy, recorded voice dictation, or previous version displayed on screen.
Composes correspondence; responds to routine correspondence independently. Proofreads and edits documents for grammar, spelling, punctuation, and format. Corrects errors. Prints documents. Prepares documents for mailing.
Performs typing and clerical tasks of general or routine nature (e.g., maintains and searches files; operates photocopy machine; develops and maintains office filing system; operates postage machine; processes outgoing and incoming mail.
Keeps record of work performed. Answers telephone, gives information to callers, routes calls to appropriate person, places outgoing calls. Performs related duties as required.
Ability to type 80 WPM based on standard typing test. Ability to operate computer work station. Ability to use intermediate levels of Microsoft Applications (Including but not limited to Word, Excel and Outlook). Ability to setup proper style for various legal documents based on instructions accompanying document or a sample document.
Ability to learn and use other software applications (including but not limited to File Maker Pro, Huddleston and Omni Form).
Familiarity with legal terminology. Ability to operate printers, photocopy equipment, duplicating equipment, telephone equipment, electric and electronic typewriter, calculator and other office machines.
Ability to work overtime on work days and weekends as needed. Knowledgeable of good office procedures and practices.
EDUCATION and/or EXPERIENCE
Associate degree (A. A.) or equivalent from two-year college or technical school; or one-year related experience and/or training; or equivalent combination of education and experience.
TO APPLY
Any qualified candidate who is interested in applying for this position should submit a résumé to the attention of: R. Sean Grayson, President, AFSCME Ohio Council 8, 6800 N High Street, Worthington, Ohio 43085 or submit by email to rmoncrease@afscme8.org no later than the close of business on Friday, July 17, 2020.
WHEN APPLYING: Be sure to indicate that you saw this information at UNIONJOBS.COM.