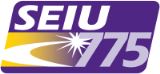 SEIU 775

Research Analyst
Based out of SEIU 775 HQ in Seattle, WA
Summary: SEIU 775, Washington State and Montana's caregivers union, seeks an impact driven, collaborative, and detail oriented individual with a strong desire to improve the lives of working families and lead the way toward a more just and humane society to join the Research and Policy team as a Research Analyst.
SEIU 775 is an equal opportunity employer. We recruit, employ, train, compensate and promote regardless of race, religion, color, national origin, sex, disability, age, veteran status, and other protected status as required by applicable law, and believe that we are strengthened by the diversity of our network.
Reports to: Research and Policy Director
Location: Based out of SEIU 775 HQ in Seattle, WA
Position Overview: The Research Analyst is part of a team that uses a broad range of research methods to inform strategy, shape campaigns, negotiate contracts, and develop local and state policy.
As an early career generalist on the team, they will be expected to contribute to a variety of research projects including financial analysis using excel, conduct company, market, and industry research, draft written work products, and give presentations to internal and external audiences. Research topics cover Long-Term Care, economic justice, racial justice, and building worker power in the 21st century.
This fast paced, highly collaborative position is at the center of some of the most innovative and impactful work in the labor movement.
As a Research Analyst, you will:
Prepare and deliver written and visual presentations, reports, or memos for internal and external stakeholders with diverse backgrounds, educations levels, and experience.
Monitor and build institutional knowledge around long term care market, industry, and policy
Work with bargaining team to calculate costs of collective bargaining agreements and perform other research tasks related to collective bargaining
Use the internet, databases, and publicly available data sets to conduct company, market, and industry research
Help construct surveys and questionnaires, analyze results, and present findings
Follow appropriate protocols for team and organization to ensure work products are accurate, relevant, meaningful, and aligned with organizational mission and values. Identify opportunities for innovation and improvement.
Conduct qualitative research, basic financial analysis, and other types of cross collaboration with members of research team as needed.
Work on union and organizing campaigns as needed
Desired Qualifications and Characteristics:
Below are our desired qualifications. Candidates who meet a majority, even if not all, of the following are encouraged to inquire or apply.
1-3 years' experience in campaign related research, policy, business analysis, or at least 3-years working an organization representing caregivers or other services workers in a non-research related capacity.
Strong verbal, written, and presentation communication skills, and demonstrated ability to communicate to varied audiences is a must. Ability to speak multiple languages a big plus.
Proficiency using Microsoft excel and other Microsoft products. Basic statistics and working knowledge of tableau, R, or SPSS a plus.
Strong project management skills, with demonstrated experience contributing to multiple projects, balancing priorities, and working iteratively.
Comfort working 1:1 in-person or remotely, with peers and in cross-functional teams collaboratively, with respect, candor, empathy, and mission alignment.
Sound judgement, discretion, and comfort working with a team and independently in a fast paced, often changing environment
Strong commitment to progressive social and economic change, racial justice, and an understanding of how your work improves the lives of caregivers and all working people in WA
Willingness to travel and to work long and irregular hours when needed to meet campaign demands.
Typical Working Conditions
The physical demands described here are representative of those that must be met by an employee to successfully perform the essential functions of this job.
While performing the duties of this Job, requirements include:
Research & Policy Analysts are normally required to be in the office to perform day-to-day activities of their job.
Regularly operate a computer, office and/or cell phone, and other general office equipment.
The willingness to work irregular hours to prepare for and attend events and union activities.
While performing the duties of this job, the employee is occasionally exposed to outside weather conditions.
The noise level in the work environment is usually moderate but can elevate during events and campaign activities.
Occasionally, when we have major events to plan for, a researcher must be able to work every day for 2 weeks.
Employee may be required to travel for days, weeks, and sometimes months at a time, including Montana and other parts of Washington State, as well as other states. During this time Program Staff stay in hotels and work requirements are the same as above.
Reasonable accommodations may be made to enable individuals with disabilities to perform the essential functions of the job.
Compensation: Salary and benefits are set by collective bargaining agreement. Actual pay scale step depends on experience. Benefits include fully employer-paid family health, dental and vision insurance, life insurance, a generous leave package, an ORCA Transit Card, fully employer-paid pension (defined benefit plan), an optional 401(K) plan (no employer match), cell phone allowance, and other benefits outlined in the policies of SEIU 775 and the staff union contract.
To Apply:
Submit cover letter, résumé, and three references with current contact information. These may be entered as text, or attached during the application process on the SEIU 775 Career Site.
WHEN APPLYING: Be sure to indicate that you saw this information at UNIONJOBS.COM.