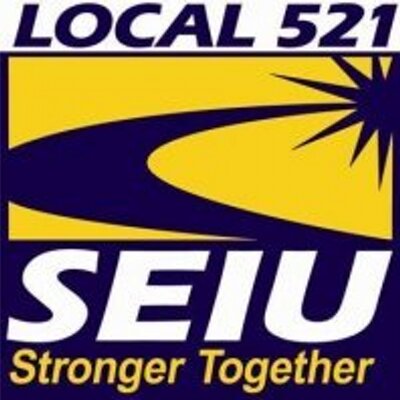 SEIU Local 521

Contract Enforcement Specialist
Based in Salinas, CA
DEFINITION
Under direction of the Director of the Member Resource Center, the Contract Enforcement Specialist interacts with all workers who contact the union office seeking assistance, providing them with professional guidance and representation while seeking to build the union's collective power and each worker's self-sufficiency with each interaction. The Contract Enforcement Specialist will process grievances and other representational matters as directed. An integral part of the Contract Enforcement Specialist's responsibility will be the development of the stewards' capacity to represent their co-workers in grievances, Skellys and other related duties. In this role, the Contract Enforcement Specialist will provide stewards with training and mentoring, debriefs, and shadowing opportunities and will assess the progress of each steward's capacity. The Contract Enforcement Specialist will assist and support the local union's work to accomplish the vision statement of the Local, including GOTV assignments. When assigning political work to a Contract Enforcement Specialist, deadlines and meetings will be taken into account.
TYPICAL TASKS
All duties listed are required, but may or may not be continuously performed or ongoing at any specific time. This list is not all inclusive:
Answers phone calls and emails from members and stewards seeking assistance and documents interaction and pertinent information in our Union's database program.
Provides stewards with the support that they need to be confident and effective representatives.
Gives members the information they seek and offer options for action they can take to get issues resolved even if their issue is not a contractual grievance.
Connects members who contact the union with stewards appropriately whenever possible.
May represent the union in grievances at the pre-arbitration and arbitration levels (includes backlog panels, personnel boards and adjustment boards), including: scheduling meetings and hearings with employers; preparing files; meeting with members and stewards to gather supporting documentation; striking arbitrators; researching cases, precedent decisions and bargaining history; prepping witnesses; presenting cases; and working with attorneys.
Meeting with workers to discuss reclassifications when applicable.
Help to coordinate the Local 521 Grievance/Discipline Appeals panel, including recruiting and training panel members, preparing paperwork related to appeals, facilitating hearings, working with Worksite Organizers, appellants, and Stewards to prepare cases.
Trains rank-and-file Stewards in all of the above.
Coordinate with Union Staff on Local-wide Campaigns and representational work, as assigned.
The ability to communicate and coordinate effectively with Internal Organizers, Directors, Coordinators and member Leaders on group grievances and helping to develop the campaign is critical in this position.
Encourage member participation in COPE, membership and other campaign activities within the union as part of their normal conversation.
Enter information on union's database program for pertinent information on interactive calls with members.
MINIMUM QUALIFICATIONS
A minimum of two years' experience with contract administration which will normally be obtained through experience as a union worksite organizer/field representative/business agent or attorney/paralegal. The experience in some situations may be obtained as a rank-and-file shop steward who has handled a significant number of grievances at advanced levels in the procedure.
Additional qualifications include:
Excellent verbal and written communication skills.
Knowledge of public and private sector labor laws, contract interpretation and grievance/arbitration theory.
Experience handling classification studies and negotiations.
Strong organizational skills including the ability to keep accurate and detailed files.
Ability to work effectively with diverse group of workers.
Demonstrated strong organizational skills including the ability to keep accurate and detailed files, including managing timelines to protect deadlines.
Ability to type proficiently and knowledge of Microsoft Suite programs.
Bilingual is a preference.
Strong telephonic customer service skills.
Willingness to work long and irregular hours including weekends, evenings and holidays.
An automobile and auto insurance at the level of $100,000 / $300,000.
Salary & Benefits
Annual salary depending on experience
Fully paid health, vision, dental, disability, and life insurance for employees and their dependents
Employer-paid SEIU pension plan
Liberal vacation, sick leave, and compensatory time off
To Apply:
Send cover letter and résumé to:
SEIU Local 521
2302 Zanker Road
San Jose, CA 95131
Email: jobs@seiu521.org
Fax: 408-954-1538
No phone calls please
AFFIRMATIVE ACTION EMPLOYER
SEIU Local 521 is an affirmative action employer and encourages applications from all qualified candidates regardless of race, ethnicity, age, sex, sexual orientation, marital status, religion, or disability. SEIU Local 521 works to ensure fair treatment of all applicants and employees, and actively enforces policies against discrimination and sexual harassment.
WHEN APPLYING: Be sure to indicate that you saw this information at UNIONJOBS.COM.