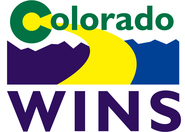 Colorado WINS



Union Organizer
Based in Denver, CO
Annual Salary Pay Range: $45,000- $55, 000/YR
Colorado WINS
Colorado WINS has been on the cutting edge of building the power state employees in Colorado and fighting for economic, racial, immigrant and environmental justice. We are now hiring organizers in Denver, Colorado for this campaign that will establish collective bargaining rights for 30,000 state employees.
Colorado state employees preserve and protect the things Coloradans love about the state. They are Black, brown, white and Asian and make life better for families and communities. They care for veterans and those with disabilities; maintain the safety and use of state roads and bridges; protect the quality of drinking water and air; provide stewardship to public lands and boost tourism; and provide many other essential services to keep Colorado communities secure and safe.
KEY JOB RESPONSIBILITIES
Conducting broad and intensive outreach efforts to state workers.
Building one-on-one relationships with workers.
Identifying and developing leaders to guide and lead campaigns.
Conducting individual/group meetings with workers to discuss and plan organizing campaigns.
Motivating individual workers and groups of workers to become union members, take action to build their union, and lead other state workers to do the same.
Coordinating with workers to gather information that is useful in identifying opportunities for membership growth and mobilization.
Other duties as assigned
JOB REQUIREMENTS
Willingness to work long and irregular hours, including nights and weekends.
Ability and willingness to travel on an occasion basis.
Capacity to work independently and with a team.
The ability to make and follow through on a work plan.
Sharp communications skills.
Basic writing and computer skills.
The ability to work with people from diverse backgrounds.
Willingness to conduct house visits and site visits.
Previous experience in union or community organizing is desirable.
A demonstrated commitment to social justice is required
A car for work purposes, a valid driver's license and auto insurance are required.
Ability and willingness to travel, as needed.
SALARY & BENEFITS
Annual salary range is $45,000 - $55,000 with full benefits package including health insurance, a pension plan, paid vacation and monthly car and cell phone allowance. This is a full-time, salaried, over-time exempt position.
If offered a position, you will be required to relocate to Denver, Colorado, if you currently do not reside in Denver. Relocation costs are not covered by SEIU.
A cover letter is required for all applications. Your cover letter should explain your reason for wanting to work for Colorado WINS, an example of how you demonstrated success in a similar position and a description of how this position fits into your long-term career plan.
Apply Here: https://www.click2apply.net/n3z5k26c566zffc5
PI120131275
WHEN APPLYING: Be sure to indicate that you saw this information at UNIONJOBS.COM.