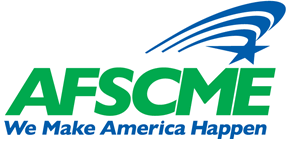 American Federation of State, County, and Municipal Employees

Data & Targeting Specialist, Systems
Data & Analytics
Based in Washington, DC
Headquarters

Data & Targeting Specialist, Systems – Data & Analytics
Location: Headquarters – Washington, DC
United Staff Union – Grade 8
Starting Salary: $74,258
This position in the Data & Analytics Department is responsible for completing tasks related to assisting in the development, implementation and maintenance of the data warehouse and to maintaining the integrity of the data contained within.
DUTIES:
Act as primary point of contact for questions related to AFSCME's Data Warehouse and the core datasets within

Work closely with department members to build, monitor, and maintain ETL pipelines related to voter, membership, and volunteer data ingestion and manipulation

Apply database architecture best practices to existing warehouse data storage

Coordinate with external vendors on data release schedules and troubleshooting

Build and maintain dashboards to monitor and analyze the data warehouse

Develop best practices and training materials related to the data warehouse and its core data sets

Administer user accounts and permissions for the data warehouse and related systems

Work with internal and external staff to establish best practices and standards for data collection, acquisition and preservation.

Provide data and technological guidance on issue and electoral campaigns.

Produce ad-hoc queries, reports, and projects as needed for interdepartmental or affiliate use

Construct database tables for reporting and auditing purposes, including EveryAction contribution data

Other tasks as assigned.
REQUIREMENTS:
Education and Experience
Graduation from an accredited four-year college or university with course work in a related field and a minimum of two (2) year of related work experience or any equivalent combination of education and experience which provides the following knowledge, skills and abilities:
Skills
Strong commitment to the labor movement, the union and its mission.

Strong interpersonal and communication skills including the ability to communicate technical subjects to non–technical individuals.

Thorough experience with Structured Query Language (SQL) and constructing queries.

Familiarity with Python or similar programming languages. Prior experience in constructing ETL pipelines a plus

Prior experience with Amazon Web Services, especially S3 and Redshift, or similar cloud data tools preferred

Strong interpersonal and communication skills including the ability to communicate technical subjects to non–technical individuals.

Advanced Excel skills are required and experience with database platforms like Microsoft Access and more advanced SQL and query construction.

Familiarity with online electoral tools and datasets such as Catalist, VAN, and EveryAction

Experience in the use of data and analytics to drive effective decision-making in both issue and electoral organizing.

Ability to manage several tasks/projects concurrently and prioritize work effectively and work under deadline pressures.
Travel, Driving & Work hours:
Extensive travel, extended work hours are possible.

Valid driver's license required.
Please submit résumé and cover letter to: recruiting@afscme.org.
Posting Date: January 21, 2020
AFSCME is an equal opportunity employer, and, as such, does not discriminate against an employee or applicant on the basis of race, creed, color, age, sex, national origin, marital status, sexual orientation, gender identity, religious affiliation, disability, or any other classification protected from discrimination under applicable law.
WHEN APPLYING: Be sure to indicate that you saw this information at UNIONJOBS.COM.