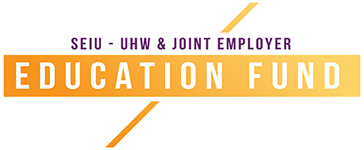 SEIU UHW & Joint Employer Education Fund

Accountant
Based in Oakland, CA

Job Title: Accountant
Classification: Exempt
Department: Finance
Reports To: Assistant Director Finance
The Education Fund is a joint effort between SEIU-UHW and employers to provide educational opportunities for employees. The mission of the Education Fund is to empower our diverse healthcare workforce to advance in a changing environment through innovative education and training solutions.
Principal Purpose of Job: Applies principles of accounting to analyze financial information and prepare financial reports.
Level of Authority: Works in coordination with other members of the Accounting Department, under general organizational policies and procedures.
Work Environment: Most of the work is performed in a fast-paced office setting with frequent interruptions.
Essential Job Functions
Compiles and analyses financial information to prepare entries to accounts, such as G/L, grants receivable and payroll documenting transactions

Processing the Payroll semi-monthly

Compiles and sorts documents such as invoices and checks, substantiating transactions

Verifies and posts detail transactions such as grant fund received and disbursed

Verifies, allocates, and post details to subsidiary accounts in journals or computer files

Prepare and print vouchers, invoices, checks, account statements, reports and other records

Prepare analysis of accounts and reconcile bank statements

Prepare monthly journal entries and reconciliations for SWEC

Assist with special projects as necessary
Additional Job Functions
Provides direct support to the Accounting Manager in all accounting related areas and to management staff as necessary.
Qualifications and Capabilities
Bachelor's Degree or higher in Business or Accounting.

Minimum of 3 years' experience in a computerized Accounting department environment.

Minimum of two years' experience with accounting and reporting for federal grants

Familiarity with OMB Circular a-133 audit requirements

Ability to handle multiple tasks simultaneously within strict timelines/deadlines.

Strong analytical mind, interpersonal skills, and ability to work in a dynamic environment.

Microsoft Word and Excel are required.

Experience working within the non-profit environment is preferred.

Experience in fund accounting system, especially Blackbaud Financial Edge, Concur, Paycom System is strong plus. Strong written, oral, computer, and problem solving skills are important.

Strong written, oral and problem solving skills required
Physical Demands
Ability to sit at a workstation for extended time periods.
Other
The statements contained in this job description reflect general details necessary to describe the principal functions of this position, level of knowledge, the skill typically required, and the scope of responsibility. It should not be considered an all-inclusive listing of work requirements. Individuals may perform other duties as assigned, including work in other functional areas to cover absences or as needed.
To Apply
Please send a résumé and cover letter with Accountant in the subject line to:
https://www.paycomonline.net/v4/ats/web.php/jobs?clientkey=0EB134AB3557F08C02F1420664CE7F73&jpt=b9709b3a25925f732fb9f7951f972603
WHEN APPLYING: Be sure to indicate that you saw this information at UNIONJOBS.COM.