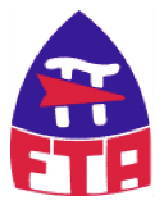 Fresno Teachers Association

Associate Executive Director/UniServ Staff
Based in Fresno, CA

Employment Category: Staff
Date Flown: July 12, 2019
Department/Region: Fresno Teachers Association/CTA/NEA
Location:
Fresno Teachers Association
5334 N. Fresno St.
Fresno CA 93710
www.fresnoteachers.org
Salary Range: $66,652 - $136,890
Please send Résumé to:
Manuel Bonilla, FTA President
5334 N. Fresno St.
Fresno CA, 93710
Manuel@fresnoteachers.org
559-224-8430
Application deadline: Monday, July 22, 2019; 12pm PDT
General Description
The Fresno Teachers Association (FTA) is a single unit Option 2 UniServ. One Executive Director, two support staff, two Associate Executive Directors, and a full-time president work in this office. The FTA bargaining unit is comprised of approximately 4,000 members.
Community organizing and education reform/restructuring, understanding of school budgets, bargaining, grievance processing, arbitration, political action aspects of member representation, enforcement of collective bargaining agreements, and advocacy are critical components of this position. Additionally, experience with organizing unrepresented employees and an understanding of public charter schools are desirable.
Duties and Responsibilities
Provide assistance and service to FTA leadership and to members in negotiations, grievances, arbitration, organizational development, collective bargaining agreement maintenance, trainings and communications

Serve, as directed by and under the supervision of the Executive Director, as organizer and advisor in the development of FTA member participation and association programs

Serve as research advisor to FTA leadership

Serve as a staff resource to FTA Executive Board on current problems facing the education profession in California

Represent FTA in communicating Association policies and programs to lay and professional groups

Expand FTA community engagement and coalition building

Perform other related duties as may be assigned by the Executive Director or his designee.
Minimum Qualifications Required
A BS/BA or higher degree

Experience with and broad understanding of labor organizations and/or education-related association/programs and services at local, state and national levels

Demonstrated leadership ability in working with professional groups and/or labor organizations

Demonstrated organizing, negotiating and coordinating skills necessary to successfully complete complex group projects and activities

Ability to use Microsoft Office products (Word, PowerPoint, etc.) and learn programs necessary to support chapter bargaining, organizing, and communications

Demonstrated ability in written and oral communication

Broad understanding of the critical issues and problems facing public schools and public school employees in California

Ability to obtain a valid California driver's license
*This position is in a bargaining unit represented by FSO. Salaries are established by a collective bargaining agreement.
WHEN APPLYING: Be sure to indicate that you saw this information at UNIONJOBS.COM.