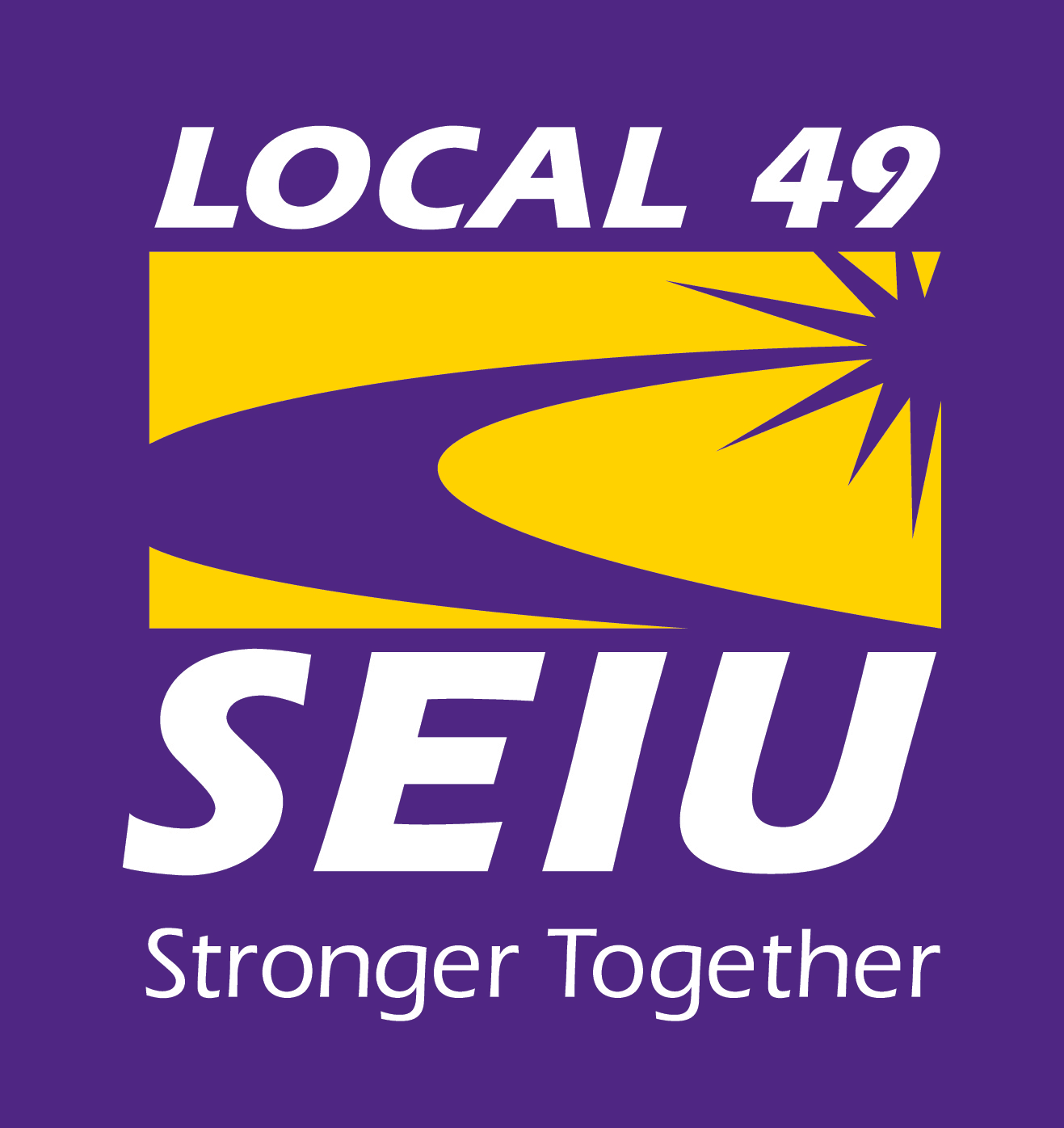 SEIU Local 49

Communications Organizer
Based in Portland, OR

The Service Employees International Union (SEIU) is the largest union in North America, with 2 million members in health care, property services, and public services. SEIU is the nation's largest health care union and is working to expand access to quality, affordable, and secure health care for all. SEIU Local 49 has more than 15,000 health care and property service workers throughout Oregon and Southwest Washington.
Description: Full-time Communications Organizer with writing, web and graphic design, and new media experience to support SEIU campaigns for social justice based in Portland, Oregon.
This position will emphasize the 1) writing and 2) design and production of print and web collateral for organizing campaigns, including fliers, posters, stickers, mailers, web graphics, etc. The right candidate for this position will have strong experience using new media for progressive campaigns, and strong messaging skills, including the following skills:
You are a communicator with a wide range of experience in copywriting, web and graphic design, and new media.

You thrive in a fast-paced environment that requires meeting daily deadlines, often on short notice.

You can use the Adobe Suite (InDesign, Photoshop, etc.) to create web graphics, newsletters, flyers and direct mail and design, write and edit a wide range of materials for a variety of audiences.

You have a strong understanding of how to use tools, you're a confident writer, and you can edit video.

You're creative and ready to apply that creativity to crafting memorable and compelling messages, written and visual, in a variety of media.

You use social media to promote issues, brands and organizations.

You are a results-focused new media professional, versed in the use of testing and analytics to refine your message and increase engagement.

You move messages and campaigns on multiple fronts online, from Facebook to Twitter, working with bloggers, tapping social networks, and creating buzz.

You want to be on the leading edge of progressive social change, creating messages and memes that help bring people together to make the world a better place.

You are ready to work with a team of organizers and to integrate online strategy into our organizing work.
This position will include working in the field, and travel to events throughout Oregon and Southwest Washington for on-the-ground communications support. In addition, evening and weekend availability is commonly required to support campaigns.
Required: Commitment to economic and social justice; ability to multi-task in a fast-paced environment and to work both independently and as a team member; expertise with Adobe InDesign, Photoshop, MS Office, and familiarity with managing web content using a content management system. Graphic design, layout, and preparation of print designs for a range of mediums and output formats. Impeccable writing and editing skills. Must have a valid driver license and a car to use for work.
Preferred: HTML skills; Spanish language skills; familiarity with the labor movement, progressive politics, earned media outreach, and healthcare policy are a plus.
Compensation: Salary range from $50,390 to $84,069 depending on experience, fully paid family healthcare, vacation and sick leave, retirement plans and other benefits.
To Apply: Send résumé and cover letter describing your interest in the job by Friday, June 8, to raed@seiu49.org or Rae Dunnaville, SEIU Local 49, 3536 SE 26 Ave., Portland OR 97202; or fax to 503-238-6692.
SEIU Local 49 is an equal opportunity/affirmative action employer.
People of color, people with disabilities and LGBTQIA people encouraged to apply.
WHEN APPLYING: Be sure to indicate that you saw this information at UNIONJOBS.COM.