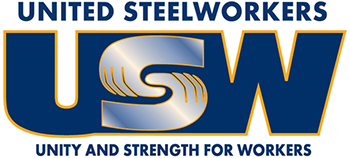 United Steelworkers

Legislative Representative
USW Legislative Department
Based in Washington, DC

USW Legislative Department, Washington, DC – As North America's largest industrial union, the USW represents workers throughout the manufacturing economy and is growing in a wide range of other sectors including, but not limited to, health care, education, and the public sector.
Summary Job Description:
Represents the USW and its members' interests through legislative and regulatory advocacy with elected officials and policymakers at primarily the federal, but including state and local levels when appropriate. Works alone or in a team with other USW departments and/or districts in the development and execution of strategies, campaigns and material to advance USW's members legislative and policy priorities. Builds and maintains strong relationships with Congressional and agency staff as well as with allied organizations and industry to support and promote USW's legislative and policy goals. Reports directly to the USW Legislative Director.
Pay commensurate with experience. Generous benefits package includes a defined benefit pension, 401(k), medical, dental and vision coverage along with other benefits.
Responsibilities/Qualifications:
The successful candidate will have a combination of education and experience that enables them to:
Develop an effective understanding of the scope of USW's membership, structure and policy goals. Ability to produce thorough research related to sectors that employ USW members.

Effectively communicate and advocate the union's policy positions with congressional committees, staff, members of Congress and federal agencies. State level policy work will be required on an as-needed basis.

Ability to think strategically in the development and execution of issue related lobbying efforts to further USW policy goals.

Ability to research and understand implications of specific legislative and regulatory actions on USW's membership and policy priorities. Due to USW's membership diversity, this can often fall outside of assigned industry sectors or issue areas.

Interact with industry representatives on mutually beneficial policy positions. Ability to understand when industry aims are potentially detrimental to USW membership interests.

Articulate legislative activity and policy to USW leadership as requested.

Capable speaker who is comfortable interacting with a diverse audience, ranging from rank and file union members to federal policymakers.

Strong writing ability required for preparation of congressional testimony, agency comments, position papers, talking points, and correspondence to policymakers. This includes communications for grassroots campaigns and education.

Ability to develop workshops and presentations for conferences and congressional briefings on assigned items.

Ability to work with USW communications and new media departments to break down complex issues into statements, letters to the editor and social media platforms. With approval, speak with media or develop professional social media presence on USW legislative and policy positions to which assigned.

Self-starter with good organizational and planning skills to enable management of multiple priorities as well as keeping track of and completion of projects.

Aptitude in Microsoft Office suite of products and ability to produce Power Point presentations, maintain or create Access databases and Excel spread sheets.

Understanding of the legislative process required.

Understanding of and experience with the labor movement a plus.

Some work travel will be required

Ability to work irregular hours when necessary.
To Apply:
Please send résumé, cover letter and writing samples to Carolyn Keys at ckeys@usw.org.
WHEN APPLYING: Be sure to indicate that you saw this information at UNIONJOBS.COM.