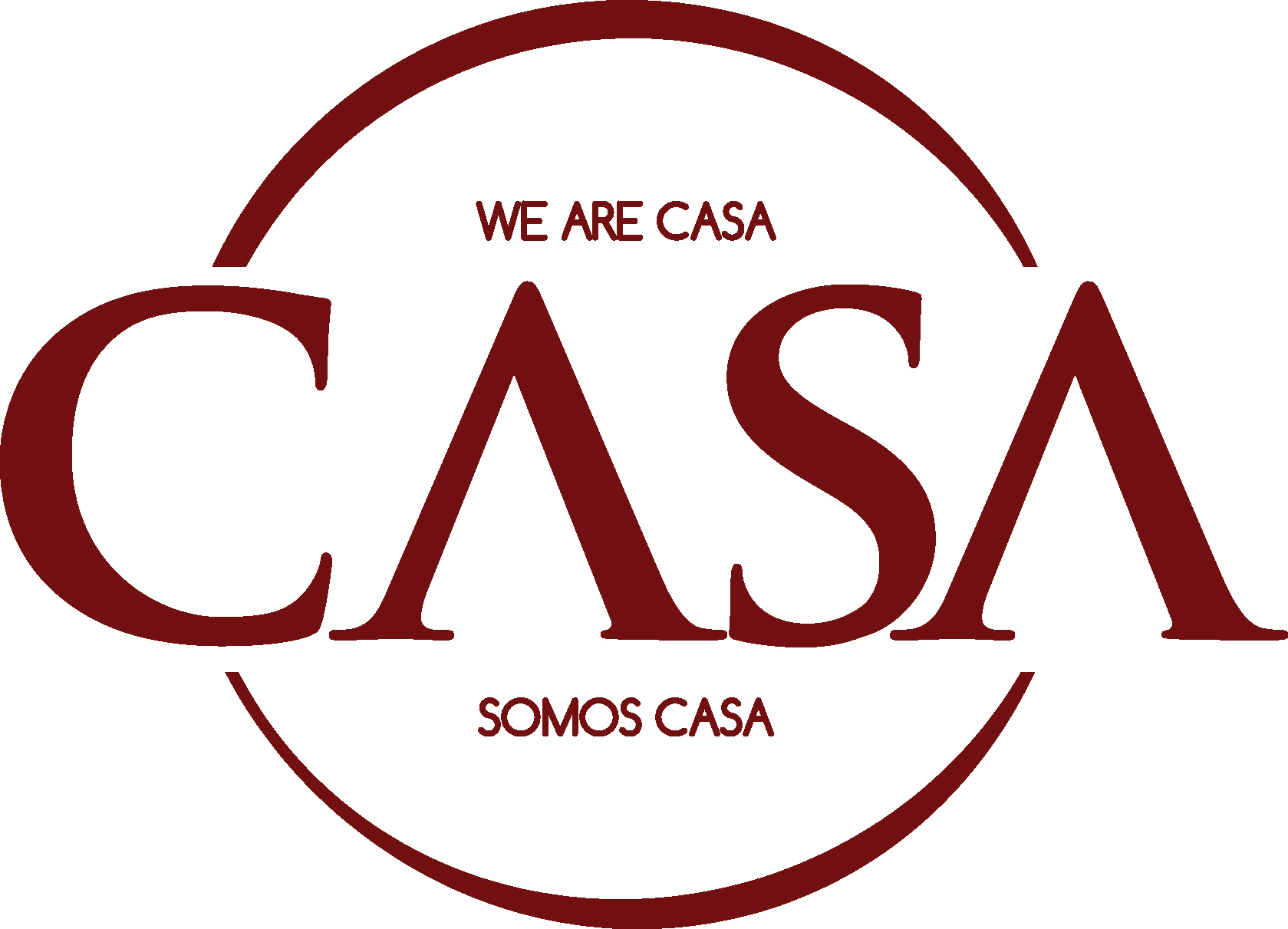 CASA de Virginia
CASA In Action

Virginia Field Employment Specialist
Based in Falls Church, VA

CASA & CASA IN ACTION SYNOPSIS:
CASA's mission is to create a more just society by building power and improving the quality of life in working class and immigrant communities. Our vision is a future where we stand in our own power, our families live free from discrimination and fear, and our diverse communities thrive as we work with our partners to achieve full human rights for all. CASA has a sister organization, CASA in Action, a separate, but related, nonprofit organization that is exempt from federal income tax under section 501(c)(4) of the Internal Revenue Code. Although CASA and CASA in Action share a common goal of supporting immigrants and low-income people in Maryland, Pennsylvania, and Virginia, they are separate organizations with their own board of directors. A set of employees at the two organizations, including the person filling this position, shares their time between the two organizations. This has no effect on salary or benefits.
DEPARTMENT SYNOPSIS:
CASA de Virginia operates a labor program in the Culmore area of Fairfax County. This position works out in the field working primarily with day laborers, aiding to connect them to employment opportunities and added vocational training. Through the labor program CASA staff seeks to connect community members with employment opportunities as well as to vocational training, English classes, and legal services and through our interaction with other institutions connects and coordinates the access to other services such as health and special and certificate training courses.
POSITION SUMMARY:
The Virginia Field Employment Specialist is responsible for matching employers with workers who seek job opportunities at CASA. Other responsibilities include developing employment opportunities in collaboration with other institutions providing excellent customer care to workers and employers; promoting retention of employers; conducting worker screening, classification and eligibility for job placement; and keeping appropriate records associated with the job placement duties.
ESSENTIAL RESPONSIBILITIES:
Build and keep strong inter-institutional relationships, working closely with businesses, institutions, churches, residents, Police and County authorities.

Develop and maintain contact CASA VA staff, employers, Fairfax County, local business, institutions, organizations and social service agencies to secure information on possible job opportunities, to develop a customer referral network and to explore other strategies for job placement.

Work in collaboration with the diverse institutions that operate in the area of Culmore and the County organizer.

Establish and supervise worker list according to procedures.

Coordinate all aspects of employment dispatching and placement for day laborers as requested.

Share responsibility with CASA de Virginia for meeting the goals and objectives of the program's services, according with the performance standards agreed upon by the CASA.

Perform workers' screenings according to employers' requirements and workers' competency and experience.

Evaluate workers' vocational/learning potential through objective assessments that measure competencies, needs, aptitudes and interests.

Work closely with employers and workers to ensure a successful match and periodically perform follow up with employers to ensure retention and to monitor customer's satisfaction.

Provide post-placement follow up for workers to ensure retention and career advancement.

Complete written agreements, invoices, Worker Performance Reports, incident reports, monthly statistical analysis and other necessary documentation.

Coordinate with all CASA VA staff to enhance effective program service delivery. Attend staff meetings and staff training activities.

Participate in program meetings, retreats, planning and evaluation.

Assist in coordinating worker participation in CASA events in collaboration with other CASA departments.

Perform outreach in the Culmore area of Fairfax County to the general community to build a network of members and identify leaders. Promoting CASA and its services within Culmore.

Develop and maintain strategic relationships with local county officials, faith leaders, businesses, and other strategic allies.

Support the development and expansion of the membership program.

Collaborate with other CASA staff to ensure that high quality services are being delivered to ensure that members enjoy an excellent experience with CASA such that they can contribute to building the power of the immigrant community. In particular, CASA expects services and organizing to be delivered in an integrated way.

Participate actively in the annual planning process, including developing and executing individual workplans, evaluating and providing feedback on plans as the year progresses.

Meet deadlines established by supervisor and individual workplan.

Think creatively about ways to improve further his/her specific job and CASA as an organization.
And other duties assigned by supervisor related to position.
EDUCATION/CERTIFICATION/LICENSURE:
Bachelor's degree or job development/community work experience.

Valid US Drivers License and a reliable vehicle
KNOWLEDGE, SKILLS AND ABILITIES REQUIRED:
At least 1 year of experience as an administrative assistant.

Bilingual Spanish/English, demonstrated written and verbal skills.

Experience working with immigrant or low-income communities.

Ability to perform all of the duties outlined above.

Ability to work in the field daily, including being able to handle changes in weather.

Deep commitment to social change and to growing CASA as a membership organization in which members have decision-making authority.

Excellent writing and speaking skills.

Strong interpersonal communication, conflict resolution and negotiation skills.

Knowledge of resources for information and referral in area.

Excellent computer skills, including Microsoft Word and Excel and other databases, and willingness to learn other needed computer programs.

Ability to work independently and as part of a team.

Highly organized and able to manage multiple ongoing projects.

Quick learner and possess the ability to prioritize in stressful situations.

Excellent customer service skills and ability to handle changing situations and walk-in and phone requests.
PHYSICAL REQUIREMENTS:
The physical demands described here are representative of those that must be met by an employee to successfully perform the essential functions of this job. Reasonable accommodations may be made to enable individuals with disabilities to perform the essential functions.
While performing the duties of this Job, the employee is regularly required to sit, crawling and reaching objects. The employee will frequently be required to stand, lift, carry, push and pull objects.
The employee is occasionally required to stand or walk, do repetitive motions, balance, stoop, kneel and crouch.
When it comes to physical strength, the employee will required to perform medium work.
WORK ENVIRONMENT:
The work environment characteristics described here are representative of those an employee encounters while performing the essential functions of this job. Reasonable accommodations may be made to enable individuals with disabilities to perform the essential functions.
While performing the duties of this Job, the employee is occasionally exposed to wet and/or humid conditions and outside weather conditions. The noise level in the work environment is usually moderate.
ADA: CASA will make reasonable accommodations in compliance with the Americans with Disabilities Act of 1990.
OSHA: A Virginia Field Employment Specialist is not to handle any human body fluids, biological agents, laboratory chemicals, or be exposed to hazardous materials such as noise, asbestos, or carcinogens.
This is a union position, represented in collective bargaining by a Collective Bargaining Agreement with the Communication Workers of America, Local WBNG 32035 - Communication Workers of America (CWA). If you are offered and accept this position, you will be invited to become a member of the union. All bargaining unit positions require membership or agency fee payer status.
To Apply
For more information on this posting and to apply, please visit our portal with the following link: VA Field Employment Specialist.
CASA de Maryland, Inc. and CASA in Action do not discriminate on the basis of race, color, creed, religion, gender, sexual orientation, gender identity age, mental or physical disability, ancestry, marital status and national origin.
This job description will be reviewed periodically as duties and responsibilities change with business necessity. Essential and marginal job functions are subject to modification. Nothing in this job description restricts management's right to assign or reassign duties and responsibilities to this job at any time.
WHEN APPLYING: Be sure to indicate that you saw this information at UNIONJOBS.COM.