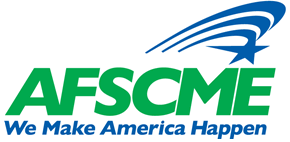 Membership & Affiliate Database Analyst
Data & Analytics Department
Washington, DC
(Headquarters)

Membership & Affiliate Database Analyst
Data & Analytics Department
Location: Headquarters
USU Grade 8
Salary starts at: $71,730
Works with the Data & Analytics Department team to manage and optimize the process of receiving, loading and making electronic data available in the AFSCME Enterprise system and data warehouse, as well as authorizing, validating, and creating report and mailing requests from the system. Will prioritize and coordinate requests from Management, other Departments, Affiliate staff, and our membership to ensure timely and accurate delivery. Reviews input and output logs and deliverables to provide quality assurance of all work in and out of the organization. Develops reports using Microsoft Report Services, the data warehouse and works with the Applications Development group to routinize processes as needed. Responds to membership and Affiliate requests for information or problem solving related to the interaction between affiliate data systems, the data warehouse and the Enterprise database. Works with Field Database Analysts to ensure that affiliate membership systems (like UnionWare) interact smoothly with the membership transmittal process at HQ.
Duties:
Ensures accurate, complete and timely handling of all data in and out of the Membership support database.

Process data transmittals in conjunction with the Data & Analytics Application Development team.

Writes new queries, modifying existing queries, and verifying database results using SQL/Microsoft Reporting Services.

Works with the Data & Analytics Applications Development team to routinize more complex or frequent requests.

Respond to unique or one-time data requests from a variety of AFSCME entities.

Ensures personnel uses automated systems and tools on the most effective manner, establishing written procedures and guidelines for all activities in the group.

Assists in activities related to semi-annual membership roster mailing including the ordering of rosters, production of enclosures, labels, and instructions for the mailing.

Works with Field Database Analysts to ensure smooth interaction between affiliate membership systems and AFSCME's data warehouse and Enterprise systems.

Assists in the transition of member data to new affiliate membership systems (such as UnionWare).

Assists in troubleshooting data issues related to the interaction between affiliate and IU systems.

Assists with analyzing, designing and implementing production file layouts and content.

Builds test files, creates testing procedures and performs tests on custom or packaged software applications.

May assist in post implementation reviews to determine if software programs or modifications meet user requirements and whether procedures can be made more efficient or effective.

May assist with training users either through classroom or one-on-one training sessions.

Suggests ways to improve the department's procedures and standards based on process analysis, results evaluation and information gained from external sources.

May be required to perform other duties as assigned from the Director of Data & Analytics.
Education and Experience Requirement:
Graduation from an accredited college or university with a degree in Computer Science or a related discipline.
Skills:
A minimum of three (3) years of experience in developing business requirements and quality assurance or any combination of education and experience to provide the following knowledge, skills and abilities:
Knowledge of SQL (SQL Server and PostgreSQL preferred).

Experience using open source programming language (Python preferred) to manipulate data and work with relational databases (ETL).

Familiarity with Application Program Interface (API) protocols also a plus.

Knowledge of unions and their structure and function.

Advanced organizational skills, detail-oriented, capable of working on fast paced, time sensitive assignments.

Ability to analyze problems and develop solutions quickly.

Excellent communication and writing skills, excellent knowledge of English and grammar.

Technically proficient with ability and desire to learn.

Knowledge of SharePoint a plus.

Demonstrated Interpersonal skills.
**Submit résumé and cover letter to: recruiting@afscme.org**
Posting Date: March 12, 2018
AFSCME is an equal opportunity employer, and, as such, does not discriminate against an employee or applicant on the basis of race, creed, color, age, sex, national origin, marital status, sexual orientation, gender identity, religious affiliation, disability, or any other classification protected from discrimination under applicable law.
WHEN APPLYING: Be sure to indicate that you saw this information at UNIONJOBS.COM.