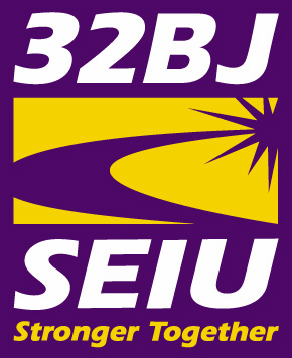 SEIU Local 32BJ

HR Manager for Employment
Based in the New York City, NY office

With 163,000 members, 32BJ SEIU is one of the largest and most dynamic labor unions along the East coast. 32BJ is at the forefront of building the nation's labor movement, supporting progressive candidates for elected office and moving a broad policy agenda, including campaigns to guarantee living wages and expand access to health care for all working people.
The HR Manager for Employment ("the Manager") is part of a three-person team that administers HR programs and activities for over 450 staff in eleven states and Washington DC. Each member of the HR team is responsible for personnel policies and compliance, meeting department goals, and ongoing process improvement. Each member is responsible for key functional areas for which s/he is held accountable.
The HR Manager for Employment is a newly-created position. This position will focus on hiring and staff development. Specific areas include:
Recruiting and Hiring - The Manager provides HR support for hiring managers across districts and departments, and maintains employment records within HR. S/He will interface with the Organizing department's Apprenticeship and Fellowship programs, as their participants may be on a path to employment. The Manager must understand the skills, talent and experience required for positions throughout the Union. S/He will drive the creation of job descriptions and postings and prepare employment packages.
On-Boarding - Working with the Director, the Manager will refine and coordinate the on-boarding experience to ensure that all new staff are properly introduced to 32BJ, to its work culture, and to internal resources and tools required to be successful. This includes our quarterly group orientations and formalizing a one-one-one orientation experience
Staff Development - The Manager serves as thought partner to the Director on professional development opportunities, both internal and external. S/He will coordinate the annual Performance Evaluation process, whose purpose is to identify development needs and opportunities. S/He will search for and recommend a 360 feedback survey tool to be used after an employee completes a 'stretch assignment'. The Manager will be responsible for initiating the survey as needed.
Salary Administration - The Manager will be responsible for the administration of established salary scales, and for periodic salary reporting and analysis.
Other Duties include, but are not limited to, employment verifications, mandated office postings, and serving as back-up for payroll-related processing as needed. Additional responsibilities will be added over time.
Qualifications:
Relevant experience in human resources, including strong understanding and experience in recruiting and hiring, and experience handling confidential information and material professionally;

Experience working with staff at all levels;

Strong written and oral communication skills, including representing HR policy and procedure to staff;

Ability to manage multiple imperatives, being responsive to immediate needs while keeping scheduled work on track; ability to thrive in a fast-paced environment;

Strong desktop and database skills, and an ability and interest in learning new skills;

Ability to work independently, but also collaboratively, as part of a team;

Commitment to social justice issues a plus.
32BJ offers a full benefits package including pension and 401k plans, and employer-paid health, dental and vision plans for full-time employees and their qualified dependents.
To Apply
Please send a résumé and letter of interest to HR@seiu32bj.org. Please use "HR" in the Subject line of your email.
Women and people of color are encouraged to apply.
WHEN APPLYING: Be sure to indicate that you saw this information at UNIONJOBS.COM.