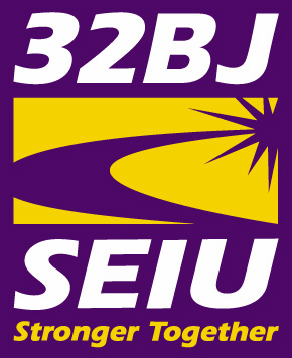 SEIU Local 32BJ

Organizer
Airports Campaign
Covering Western Pennsylvania

With 163,000 members SEIU 32BJ is the largest union representing property service workers in the country. Our members have fought for and achieved high standards for private and public sector property service workers, and we continue to fight for higher standards for the thousands of unorganized workers.
SEIU 32BJ is growing steadily by organizing workers who are fighting for a living wage, affordable healthcare and respect. We are committed to transforming the lives of low wage workers including food service workers, airport workers and security officers.
We currently offer an opportunity for an experienced, creative Organizer to build on 32BJ's success in uniting airport workers. 32BJ Organizers work with a team of staff and members to support workers in their fight for a voice in their future. We need organizers who can inspire others to take action, and can identify and develop leaders who will move the campaign forward.
Responsibilities Include:
Conducting broad and intensive outreach efforts to airport workers;

Building one-on-one relationships with workers, and educating them about the issues;

Conducting individual and group meetings with workers to discuss and plan organizing campaigns;

Motivating individual workers and groups of workers to take action;

Identifying and developing leaders to guide and lead their campaign;

Working to involve community allies in organizing campaigns;

Engaging workers in broader union efforts to bring pressure to bear on the industry as a whole.
Qualifications:
Previous experience in union or community organizing;

A demonstrated commitment to social justice;

Willingness to work long hours, nights, and weekends;

Ability to work independently and with a team;

The ability to make and follow through on a work plan;

Effective communications skills;

Basic writing and computer skills;

The ability to work with people from diverse backgrounds;

Willingness to conduct house visits and site visits.
SEIU 32BJ offers a competitive salary based on experience. A full benefits package includes an employer-paid medical plan for full-time employees and their eligible dependents.
To Apply
Please email a letter of interest, résumé and references to Tim Finucan: tfinucan@seiu32bj.org. Please use "Airports" in the subject line of your email.
Women and people of color are encouraged to apply.
WHEN APPLYING: Be sure to indicate that you saw this information at UNIONJOBS.COM.