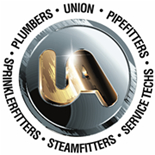 Contribution Analyst
Alexandria, VA

Large multiemployer pension plan in Old Town Alexandria, VA is seeking a Contribution Analyst to analyze and process remittance reports and payments received from employers; process refunds due to erroneous contributions; accurately maintain employer accounts; research missing hour inquiries; and prepare documents such as Collective Bargaining Agreements, rate files, and miscellaneous correspondence for scanning according to procedures.
Responsibilities:
Reviews all employer remittance reports to insure completeness of reported data and accuracy of amount(s) remitted. Researches problems, communicates with employers and local union offices via telephone and in writing regarding problem situations. Ensures remittance reports are processed properly and efficiently with the utmost accuracy.

Ensures all remittance reports have account number, group, Local and work period clearly noted. Also assigns new contractor account numbers.

Deposits employer remittance checks verifying that the amount received corresponds to the report, the check is filled out correctly, etc. Balances check deposits and gives necessary back-up to Accounting Group.

Enters remittance reports' batch deposit and header information into the basys system, ensuring that batches are accurate and balanced.

Assists in entering member detail records from remittance reports as assigned, and assists with any other data entry work as needed.

Ensures that Collective Bargaining Agreements have the proper documentation in the agreements, including the Revised Standard Form of Participation, and contain proper wording and information; performs follow-up to obtain overdue Collective Bargaining Agreements and associated documentation (i.e., signature pages, association listing, etc.)

Maintains up-to-date agreements between participating locals and employers; verify with local unions that contractors are signatory to their agreement; monitors and follows up accordingly.

Maintains rates for locals and notifies staff of rate increases or decreases, and/or new groups.

Sends Agreement and Declaration of Trust and associated materials to all new contractors after receipt of documentation. Monitors return of federal identification number.

Notifies group supervisor of all rate decreases or group(s) that stop National Pension Fund participation.

Updates and monitors the remittance edit file containing special messages for remittance reports.

Researches and monitors missing hour inquiries received from annual statements, contact from members, local unions and other sources for current hours.

Provides input and updates for all missing hours inquiries on a timely manner.

Assists the supervisor in the selection of employers for the annual field audit.

Notifies management of potential Employer Withdrawal Liability.

Provides information, reports or studies as shall be required by management.

Prepares refund packet in preparation for returning erroneous contributions.

Acts as technical advisor to Fund personnel regarding all aspects of participation and contributions of locals.
Qualifications
College degree or High School graduate with a minimum one year related work experience required.

Good math skills, proficient typing, data entry and 10-key calculator skills are required.

Must be well-organized, detail oriented and able to handle multiple tasks concurrently.

Good written and oral communication skills and a pleasant and articulate telephone manner are required.

Must be a team player and work well independently with minimum supervision.

Requires the ability to work well under pressure and time constraints.

Must be able to recognize and handle deviations from normal procedures.

Proficiency in Microsoft Word and Outlook (email and Calendar functions), a working knowledge of Excel and strong personal computer skills (Windows applications) are required.
Salary: $1,866.00 biweekly
Hours: 8:30am to 4:30pm, weekdays
Benefits: Employer-paid benefits include medical insurance, prescription drug, dental and vision benefits, life insurance, short- and long-term disability benefits, pension plan, plus 401(k) plan available, flexible spending accounts and free parking.
Apply HERE
WHEN APPLYING: Be sure to indicate that you saw this information at UNIONJOBS.COM.