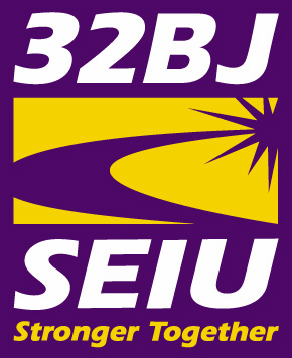 SEIU Local 32BJ

Field Representative
Security Division
Capital Area, Washington, DC

32BJ SEIU is one of the largest and most dynamic labor unions in the United States, with 163,000 members in 11 states and Washington, DC. The Union is at the forefront of driving a progressive policy agenda including living and prevailing wage laws, responsible procurement and development standards, and access to quality healthcare.
The Capital Area District of 32BJ represents 18,000 janitors, security officers, food service and skilled maintenance workers. Our members have fought for and achieved high standards for private and public sector property service workers, and we continue to fight for higher standards for the thousands of unorganized workers. 32BJ SEIU is growing by organizing workers who are fighting for a living wage, affordable healthcare, immigration reform and a voice in their future.
32BJ has an opening for a talented and motivated individual to work as a Field Representative in our Security Division. The Field Representative is an internal organizer, building the movement for social and economic justice by identifying, recruiting and developing member leaders to advance the Union's program. 32BJ Field Representatives perform a wide range of duties, which may vary according to the needs of the overall program or of a specific campaign.
Key responsibilities include:
Identifying and developing worksite leaders in all assigned sites;

Identifying and developing Shop Stewards and/or building leaders in all assigned sites;

Expanding the activist base of the Union by connecting member to a variety of activities;

Developing and executing worksite or company-wide contract campaigns;

Assisting in organizing campaigns among non-union workers in the Security Division;

Working with the Grievance Center to insure coordinated delivery of services to members;

Connecting member leaders with the broad movement for social and economic justice.

Effectively dealing with employers to resolve worksite problems, including leading Labor-Management meetings with members and employers.
Scope and nature of work
A Field Rep must be able to organize his/her time effectively and develop and carry out plans with minimal supervision. S/He must also be able to receive direction from and interact positively with program directors and supervisors.

Field Reps may be required to work long and irregular hours and to work on weekends and holidays and be assigned to work outside of their normal route when necessary.

Field Reps are expected to lead by example. It is the role of the Field Staff to model conduct of what is expected of a leader in 32BJ.
Key Qualifications:
Demonstrated commitment to the social justice and labor movements;

Ability to lead, motivate and inspire members to develop into leaders and participate in key union programs (ie. political, growth, bargaining, etc);

Ability to take initiative and be creative in developing new roles for members and provide the support they need to be successful;

Strong interpersonal and communication skills;

Ability to cultivate respectful relationships with people from diverse backgrounds;

Working knowledge and understanding of collective bargaining and contract administration issues;

Strong organizational skills with ability to manage and prioritize work subject to deadlines in a dynamic and changing environment, both individually and as a team member;

Must be competent in administrative skills and be able to use basic computer applications (MS Word, Internet/email functions) as well as tracking and database tools;

Must have a car and a valid driver's license.
Compensation:
We offer a competitive salary based on experience. A full benefits package includes a pension plan, an employer-paid family health, dental and vision plan, and a travel allowance.
To apply: Please send a resume and letter of interest to Human Resources at HR@seiu32bj.org
32BJ is an equal opportunity employer. People of color and women are encouraged to apply.
WHEN APPLYING: Be sure to indicate that you saw this information at UNIONJOBS.COM.