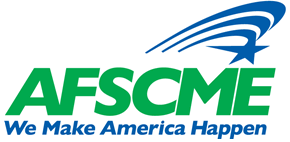 Area Organizing Director
Organizing and Field Services
Based in Indianapolis, IN

Area Organizing Director
Organizing and Field Services
Location: Central Region - Indianapolis
Management: 2A
Starting Salary: $99,892
This position is responsible for finalizing guidance and leadership in the organizing efforts of the International Union and affiliates. Incumbent is responsible for leading the Union's organizing efforts in the assigned area in the most efficient, economical and effective manner possible.
DUTIES:
Staff Management & Development
Plans, assesses needs, and allocates resources; oversees the progress and effectiveness of each; guides staff and leadership toward successful completion of projects.

Evaluates, guides and develops staff based on the "AFSCME Organizing Model."

Establishes goals and standards, conducts performance reviews and makes appropriate recommendations regarding retention.

Supervises International and affiliate staff in campaigns for new collective bargaining laws and related organizing.

Manages the assigned human and financial resources; determines the programmatic capability; administers the physical facility; and establishes and maintains all necessary business and operational relationships required to manage an enterprise efficiently.
AFSCME Organizing
Leads and administers organizing campaigns by identifying targets and developing a strategic plan according to the "AFSCME Organizing Model."

May act as head of the entire AFSCME program in a state in which a new collective bargaining law is being enacted or implemented.

May act as Interim Organizing Director for a new affiliate-organizing program.

Performs related work as required.
REQUIREMENTS:
Education & Experience:
Graduation from an accredited college or university with a degree in labor studies, labor relation or political action.

Seven to ten years of experience in union leadership acting in an official capacity to plan, administer and coordinate major union activities or a combination of education and experience.
Skills
Advanced knowledge of labor unions and organizing.

Advanced knowledge of labor laws, both public and private sector.

Advanced ability to plan, organize and coordinate work activities.

Advanced ability to establish and maintain effective work relationships.

Demonstrated ability to supervise staff and fiscally manage large budgets.

Advanced oral and written communications skills.

Advanced ability to analyze research data and make logical conclusions.

Skilled in the use of personal computer and associated software.
Travel, Driving & Work hours:
Extended work hours and extensive travel are required.

Valid driver's license required.
Posting Date: August 8, 2017
**Submit resume and cover letter to: recruiting@afscme.org**
AFSCME is an equal opportunity employer, and, as such, does not discriminate an employee or applicant on the basis of race, creed, color, age, sex, national origin, marital status, sexual orientation, gender identity, religious affiliation, disability, or any other classification protected from discrimination under applicable law.
WHEN APPLYING: Be sure to indicate that you saw this information at UNIONJOBS.COM.