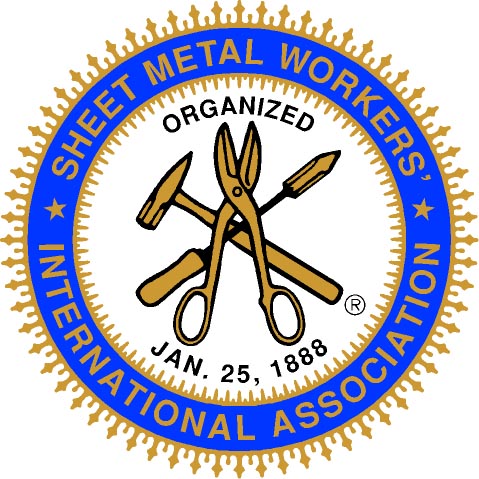 Sheet Metal Workers' Local 104 and Bay Area Industry Training Fund

JATC Executive Director
Northern California

ABOUT THE TRUST
Sheet Metal Workers' Local No. 104 and Bay Area Industry Training Fund is a joint Labor‐Management Trust dedicated to providing men and women in the sheet metal industry with the highest level of training, skills and knowledge available.
The sheet metal trade is quite unique, as it is one of the few crafts that begins with raw material, creates a component, and installs and maintains the product. The Sheet Metal Workers' Local No. 104 and Bay Area Industry Fund provides apprentice training through 5‐year programs. Each program is comprised of 216‐hour class‐base instruction per year and on‐the‐job training, which consists of fulltime employment with a contractor signatory to Sheet Metal Worker's Local Union No. 104.
Our vision is to provide the skills and technology necessary to ensure a secure future for our students and the employers alike.
Our mission is to set the standard for our industry by effectively and consistently delivering superior training, thereby providing our students with the skills that are essential for success and assuring the most qualified and productive workforce is available to our employers.
POSITION DESCRIPTION
The Executive Director shall work directly for and be accountable to the Trustees, and will be responsible for managing every aspect of operations for the Trust and Local Coordinators' offices. The Executive Director will manage all Trust staff, including the Controller, Local Coordinators, office administrative staff, Instructors, and any other employees of the Trust. The Executive Director will lead the Local Coordinators in their efforts to conform to regional standardization, operation of the Training Centers, apprentice policies, recruitment, recordkeeping, and office management.
As directed by the Trustees, the Executive Director will be responsible for the day‐to‐day operations of the Trust. These operations and responsibilities shall include but not be limited to the following:
Operations/Facilities
Prepare and annually update the long‐term business plan

Oversee bimonthly Trustee meetings, including agenda preparation, hosting of meetings, meeting minutes, and records of approved actions/recommendations

Maintenance and Operation

Regularly walk the buildings noting their condition and any maintenance needs

Walk the buildings with the Coordinators on a quarterly basis noting their condition and any maintenance needs

Review annual list of any needed capital improvements

Promote a safe and healthy work environment

Purchasing for all Training Centers to include:

Initiating, operating, and maintaining a centralized purchase order system.

Centralized purchasing of services (janitorial, alarm, information technology, building maintenance, etc.)

Centralized purchasing of supplies (office supplies, training supplies, raw materials, etc.)

Establish and maintain an inventory system to track and control assets (classroom tools, office furniture, computers, software, etc.) and supplies (office supplies, training supplies, raw materials, etc.)
Finance
Prepare and monitor annual budget for:

Facility, lab, and classroom material, as well as maintenance and operational needs

Any needed capital improvements

Prepare 5‐year projections for operational costs and revenue needs

Monitor cash flow, per investment policies, to ensure Trust obligations are met

Monitor investment portfolio to ensure investment policies are met

Monitor cash receipts and monthly labor hour reports

Alert Trustees to abnormal trends, up or down

Obtain prior approval for all purchases over $5,000 (see Finance), all capital purchases, and the sale or disposal of any assets

Manage operations to maintain costs at a practical minimum

Confirm operating costs are within budget

Ensure all tax returns, reports, and payments are accurately prepared and processed in a timely manner

Coordinate year‐end audit with Trust CPA

Take all necessary steps to maintain the Trust's tax‐exempt status at the highest possible level
Risk Management
Legal

Seek legal review/approval for all contracts

Seek legal review/approval for changes to policies or procedures under the Department of Labor, Division of Apprenticeship Standards, Department of Education, and IRS Oversight Board

Insurance

Monitor for sufficient levels of liability

Where appropriate, secure indemnification from entities using or coming into contact with Trust facilities or employees

Accounting

Ensure that the Trust's fiscal policies are adhered to and that all reporting is completed timely (see Finance)
Outreach
Meet and communicate with labor leaders and signatory employers to determine the:

Effectiveness of current training

Industry trends and future training needs

Future personnel/apprentice needs

Attend California Apprenticeship Council meetings

Establish and maintain communication with the Division of Apprenticeship Standards' leaders

Participate in and support SMACNA, SMW Local Union No. 104, Western States Council, Bay Area Coordinators Association, local workforce incentive boards, local high school and community college leaders, leaders of community‐based organizations, and leaders of local veterans programs
Human Resources/Staff Management
Conduct annual Coordinator performance reviews

Assist Coordinators with review of Local staff

Manage program applicants and new apprentices in partnership with Instructors and relevant staff

Maintain staff performance and hiring, including annual reviews

Meet with Coordinators on a monthly basis to monitor business plan progress and annual budget

Ensure training standards are met

Oversee class schedules, including announcements and publications

Enforce Instructor participation in ITI and related training
Compliance
Monitor and ensure that all relevant policies and procedures for staff, apprentices, and related personnel are followed, as per the:

Department of Labor

Division of Apprenticeship Standards

California Apprenticeship Council

Department of Industrial Relations

Department of Education

SMW Local 104 and Bay Area Training Fund

Office of Federal Contract Compliance Programs
Committees
Regularly meet with the Trust subcommittees listed below regarding relevant decision‐making processes:
Structure Committee
Changes/updates to business plan, apprentice policies, applicant policies, and minimum training criteria

Review candidates for senior‐level positions

Review written requests from subcommittees to the Trust

Special projects
Finance Committee
Approval of annual budget, monthly financial statement, and check register

Approval of emergency expenditures

Approval of expenditures over $5,000
Curriculum Committee
Maintenance of records for committee‐approved actions/recommendations
On‐the‐Job Training Committee
Maintenance of committee‐ approved actions and recommendation
REQUIREMENTS
A minimum of eight years' experience in a supervisory/executive role, with at least four recent years of experience in a curriculum and education‐based program

Experience in trades curriculum and implementation of training programs

Superior communication skills and ability to liaise with stakeholders

Experience working with a Board of Trustees

Supervisory‐level experience in human resources and operations

Budgetary experience and responsibility
Highly Preferred
A positive, team‐building, collaborative leader with:
Prior experience in a vocational training program, apprenticeship program, or community college program focused on vocation or trade crafts

Experience building relationships with compliance regulation entities

A desire and commitment to advance the sheet metal industry through apprenticeship

Experience with apprenticeship standards

Bachelor's degree or equivalent work experience
SALARY AND BENEFITS
The current annual salary for this position is based on 45 hours at the Sheet Metal Workers' Local Union No. 104, District 1 General Foreman gross taxable rate of pay and 40 hours of benefits per week, which includes health care and dental coverage, three pensions (National, Local and Supplemental), 11 paid holidays, two weeks of paid vacation per year, ten paid sick days per year, credit union privileges, an automobile for company use, and paid travel expenses as required by the Trust. The wage and benefit structure is based on the current Collective Bargaining Agreement in effect for the Building Trades General Foreperson.
HOW TO APPLY
Qualified candidates seeking consideration should apply confidentially to Jennifer Martin via email at: jenniferm@smw104.org and include, at minimum:
A current résumé with a valid email address and phone number

A cover letter outlining more about your experience and interests
Should you have any questions regarding the position, please email Jennifer Martin.
The Trust is anticipating the selected candidate will be starting between July and September 2017. Union membership is required to hold this position.
WHEN APPLYING: Be sure to indicate that you saw this information at UNIONJOBS.COM.