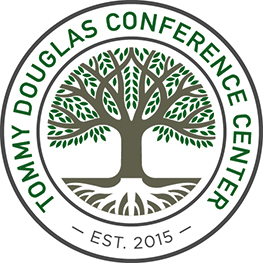 Security Guard
Silver Spring, MD

Title: Security Guard – ATU's Tommy Douglas Conference Center (TDCC)
Reports to: Director of Security
Supervises: No supervisory duties are included in this position.
Classification: Security
Education and/or Experience
High School education or equivalent preferred.

Previous service in the US Armed Forces; local law enforcement, state police or Sheriff's Office desirable.
Job Knowledge, Core Competencies and Expectations
Experience in related job preferred.

Must be able to remain alert throughout assigned shifts to include some overnight duty.

Knowledge of and ability to perform required role during emergency situations.
Job Description:
The Tommy Douglas Conference Center (TDCC) has 150 lodging rooms with an 8,000 square foot ballroom, 2 classrooms and 10 additional breakout rooms. The TDCC has meeting space in some of its other 10 buildings throughout the 47-acre campus. We are looking for an exceptional individual to join our dynamic team of professionals in the position of Security Guard to ensure the safety and security of the TDCC's guests and employees.
Job Summary (Essential Functions)
Responsible for general security and fire prevention on TDCC property. Patrol facilities and property to ensure safety of members, guests, employees and the TDCC's assets including property. Makes timely written and oral reports, as required. Observes and enforces TDCC safety rules and policies.
Job Tasks/Duties
Observes all persons entering and leaving the buildings and remains alert for internal theft, suspicious persons and/or vehicles.

Can be required to Inspects all parcels, handbags, boxes or other containers carried by employees to and from work.

Ensures that employees do not leave the premises with uniform, flowers, food, beverages or unauthorized properties in accordance with established policies.

Enforces all employee-related rules and regulations of TDCC.

Answers night connection telephone and assists as required.

Monitors security camera system.

Responds to emergency, fire alarms and break-in alarms and contacts General Manager and/or police in the event of a disturbance.

Administers CPR and First Aid, if necessary.

Patrols parking lots; prevents unauthorized vehicles and people from using parking lots.

Notes any deficiencies in TDCC's security measures.

Maintains accurate log of all security staff activities.

Conducts intermittent inspections of the clubhouse, grounds and all other TDCC facilities and areas.

Assures that all internal and external doors are locked according to TDCC's policies.

Is familiar with emergency 911 notification procedures.

Monitors energy controls in Engineers' equipment room.

Completes other appropriate assignments as directed by the Director of Security.
Licenses and Special Requirements
Certification in Basic CPR, AED and First Aid.

21 years of age or older.

Valid driver's license.
Physical Demands and Work Environment
Frequent exposure to hot, sunny, humid, cold or rainy conditions.

Working conditions are often slippery and wet.

May work in nighttime conditions.

Frequently exposed to fumes or airborne particles and toxic or caustic chemicals.

Noise level in the work environment is usually moderate to loud.

Able to meet and perform the physical requirements and to work effectively in an environment, which is typical of this position.

Frequent lifting, bending, climbing, stooping and pulling.

Frequent repetitive motions.

Continuous standing and walking.
If you are interested in applying for employment with The Tommy Douglas Conference Center, please send your resume to rrockefeller@atu.org.
Excellent benefits are offered through SEIU to include health and dental insurance, pension plan, paid leave (vacation, sick, holidays), etc.
A criminal background check and a drug test will be conducted for all new hires. We are a drug-free workplace and drug testing is required as a condition of employment.
WHEN APPLYING: Be sure to indicate that you saw this information at UNIONJOBS.COM.