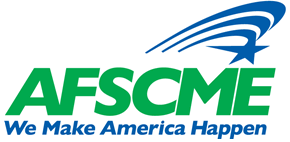 Security Guard – Excluded Grade 1
Facilities and General Services Department
Washington, DC

Security Guard – Excluded Grade 1
Facilities and General Services Department
Salary starting at: $27,417
This position is responsible for guarding the property from illegal entry and enforcing building codes and safety regulations. During non-business hours, ensures the building is secure and monitors janitorial crew to ensure nothing is removed from the building.
DUTIES:
Maintains security post including the monitoring of surveillance devices.

Issues visitor badges and ensures visitors sign-in/out daily.

Regularly checks the building for security measures and operating problems.

Complete rounds of the entire building daily in the morning and evening; securing the computer room and doors.

Monitors all vendors entering and existing the building.

Ensures they sign in and out daily. Accepts packages for headquarters staff from vendors or couriers and logging such packages in the log notebook.

Calls headquarters personnel to notify them of the package received and request a pick up.

Cooperates with police, fire and other safety personnel in problems affecting establishment.

Reports irregularities to the Director of Facilities and General Services.

Completes written incident reports which are given to the Director of Facilities and General Services.

Maintains daily security log noting; rounds, unusual items, deliveries, and incidents.

Provides recommendations in identifying and evaluating security vulnerabilities.

May verify nature of visitor's request by contacting appropriate department personnel.

Directs visitors and delivery personnel to various parts of the building.

May assist General Services in the completion of their duties on an as needed basis.

Monitor the janitorial staff as they remove trash out the back door every evening ensuring nothing is removed from the building without being checked.

Performs other related duties as required.
EDUCATION:
Graduation from high school and thorough knowledge of security procedures or any equivalent combination of education and experience which provides the following knowledge, skills and abilities.
REQUIREMENTS:
Possesses a current security license from the District of Columbia.

Holds a current certification in American Red Cross AED, Adult CPR and Standard First Aid.

Knowledge of building security practices and procedures.

Knowledge of emergency and safety procedures.

Ability to communicate effectively. Ability to be tactful and maintain confidentiality.

Ability to follow prescribed policies and procedures.

Ability to ascertain the nature of visitor's request and whether visitors should be allowed to access AFSCME premises.

Ability to respond to emergency situations.

Ability to concentrate without distraction for long periods of time.

Police, law enforcement or military background preferred.

A valid driver's license is required. Day and or evening shift will be required.
To be considered
For each position of interest, please send a separate email with an attached cover letter and resume to: recruiting@afscme.org.
Posting Date: March 16, 2017
Proud To Be An Equal Opportunity/AA Employer
WHEN APPLYING: Be sure to indicate that you saw this information at UNIONJOBS.COM.