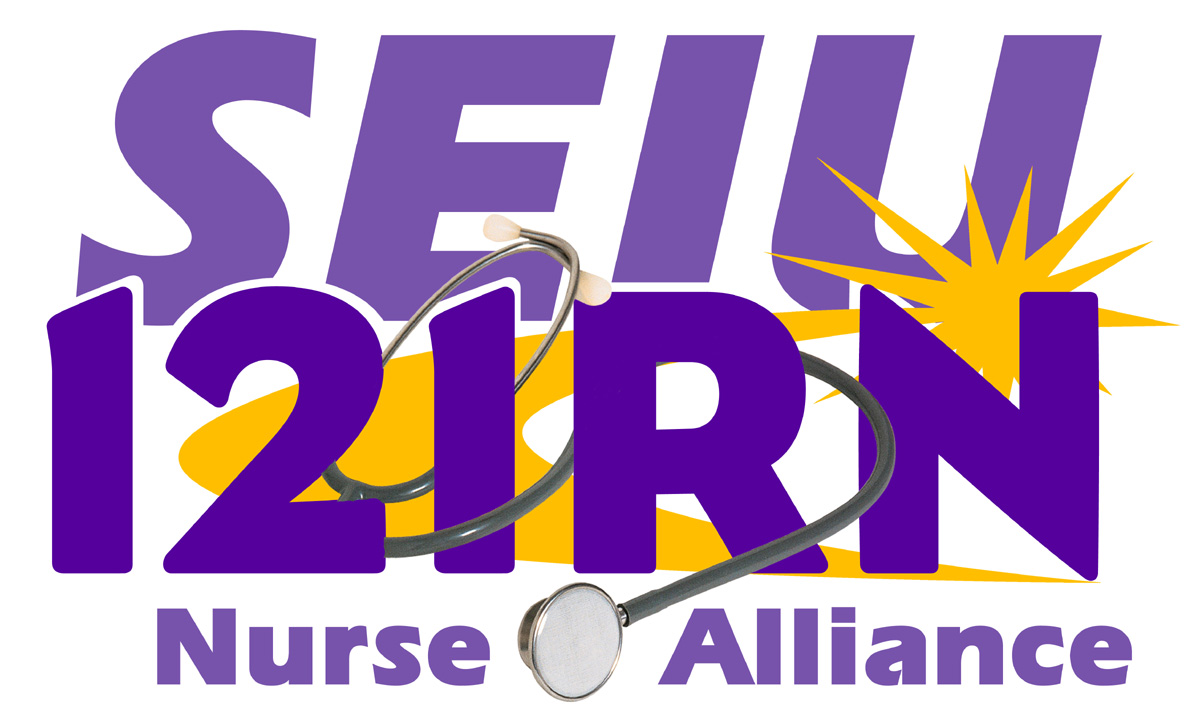 Political Organizer
Covering Los Angeles, Ventura, and Riverside counties, CA

SEIU Local 121RN, a powerful voice for Registered Nurses in Southern California, is looking for a Political Organizer. Local 121RN represents more than 8,000 Nurses working in hospitals in Los Angeles, Ventura and Riverside counties. Local 121RN is leading the fight to win strong contracts, enact strong workplace protections and strengthen staffing standards for Registered Nurses.
Political Organizer
Job Description: The Political Organizer reports to the Political Director, and is responsible for helping with the implementation of a political program that focuses on member participation and advocacy in political campaigns, issues campaigns, initiatives and events that support the growth of the Union and strengthens representation of our members' legislative and member priorities. The Political Organizer also helps implement the Local's Committee On Political Education (COPE) program and works closely with the Political Director to create an understanding amongst staff and members about the impact of public policy in health care, candidate endorsements and legislative goals and priorities in order to have active participation in the political process.
Responsibilities:
Assist with implementation of the local's political and legislative agenda.

Provide support to representational staff for the recruitment, training, leadership development and coordination of member political activists for political fundraising and electoral campaigns.

Provide support to issue campaigns, legislative meetings and other political union activities.

In conjunction with the Political Director and Field Staff, work to engage and mobilize members into political/community action.

Assist with building and maintaining relationships with elected and other public officials to support the Local's legislative and other member priorities.

Assist in mobilization of elected and other public officials in support of member actions, events, issues, etc.

Empower the membership to build effective advocacy relationships with elected officials, community partners and other stakeholders.

Implement political activities such as voter registration drives, vote-by-mail and GOTV activities.

Work with the Political Director, field and organizing staff to integrate political strategy into planning for contract and organizing campaigns.

Provide staff support to our COPE Board, present at Stewards Meetings, Steward Trainings and member meetings, train staff and members to help them achieve political goals.

Represent Local at Central Labor Councils (LA Fed; Tri-Counties; and Riverside/San Bernardino (CLCs).

Serve as a COPE delegate at Central Labor Council COPE Board meetings as well as a delegate to CLC's monthly meetings.

Participate in community, political and other events.

Excellent follow-up is a must.

All other duties as assigned.
Qualifications:
Minimum of two (2) years' legislative, political organizing, or campaign experience with a labor Union, state or local agency or association, non-profit community organization or progressive elected official.

Excellent written and verbal communication skills required.

Ability to listen actively and frame issues for members, elected and other public officials.

Ability to evaluate and analyze information and deal with conflicting/changing priorities.

Ability to think strategically and exercise a high level of judgment.

Self-motivated, great attitude and strong team player.

Proven ability to work with diverse group of people, from union members, union staff and leaders to elected officials and other community and issue stakeholders.

Working knowledge of Word, Excel, Microsoft Outlook and membership databases.

Ability and willingness to work long and irregular hours, including weekends, evenings and holidays.

Some travel will be required.
You must be proactive, have the ability to take direction and work well independently and in a team environment. A valid driver's license and automobile insurance are required.
Compensation:
Salary is dependent on experience and qualifications. Local 121RN provides a generous benefits package that includes fully-paid medical, dental, and vision plans, paid holidays, vacation, and a defined benefit retirement.
To apply, please submit a resume and a cover letter to torresf@seiu121rn.org indicating your interest in working for SEIU Local 121RN. Include three (3) professional references as well as a sample letter asking support from an elected official for a priority issue, or directed at members for engaging in the political process.
SEIU Local 121RN is an Equal Opportunity Employer
WHEN APPLYING: Be sure to indicate that you saw this information at UNIONJOBS.COM.